Discover and dream your way through our selection of stunning unusual and exciting hotels in locations all over the world revealed in High Definition.
Ilulissat, Greenland, North America Hotels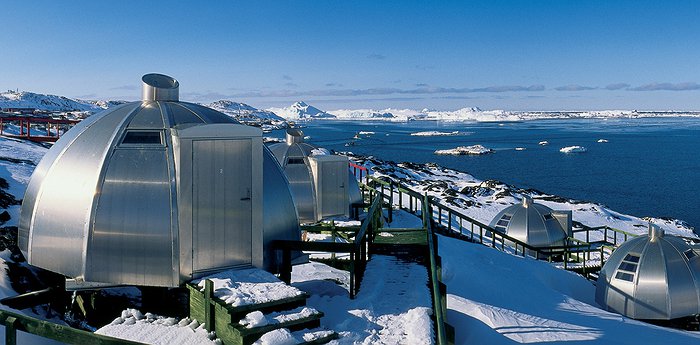 more
How far north can you go without staying a tent, getting lost, and resorting to cannibalism? Well, try the Hotel Arctic. It is the world's northernmost four-star hotel (which begs the question as to what a two-star Arctic Hotel would be like) and is popular among people who like their ...