Discover and dream your way through our selection of stunning unusual and exciting hotels in locations all over the world revealed in High Definition.
Gandoca Manzanillo Wildlife Refuge Hotels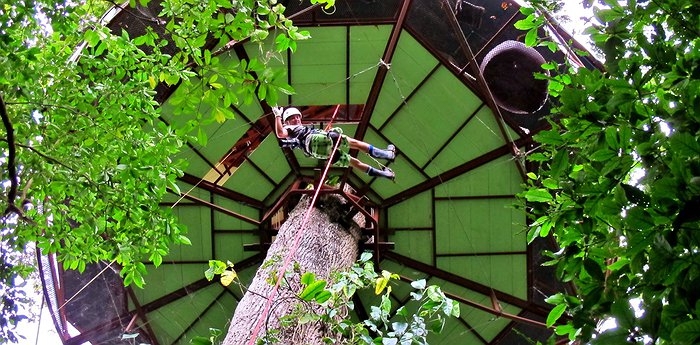 more
This could be the first structure ever built from the top-down. The two-floor room-and-observation-deck is suspended from a tree using nylon ropes, nylon stripes. Not one screw or nail was used in its construction. Water for the bathroom comes from rainfall and electricity comes from solar panels. Located on the ...