Discover and dream your way through our selection of stunning unusual and exciting hotels in locations all over the world revealed in High Definition.
Himalaya Hotels
more
Wow. That is surely the first thing to come out of traveler's mouths who step onto the property of COMO Uma in Punakha. Boasting spectacular views over a lush, bright green valley and rice paddies in the smallest landlocked state in Asia, COMO Uma Punakha is an incredible destination. With ...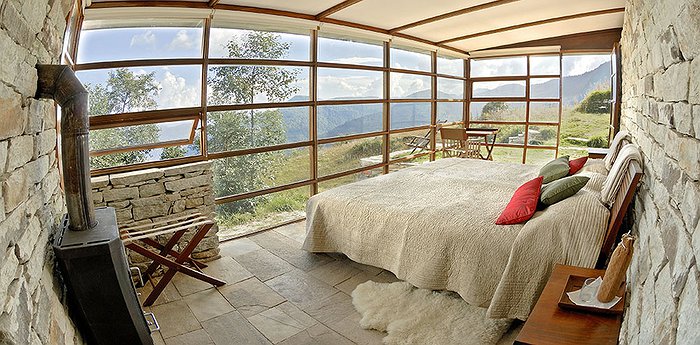 more
8000 feet in the Himalayas, the Shakti hotel offers authentic experiences of lands unknown on the usual tourist trail. Set on a ridge with stunning views of the Himalayas. Footpaths and villages are draped like a necklace across the foothills and wilderness that stretches out as far as your view ...