Discover and dream your way through our selection of stunning unusual and exciting hotels in locations all over the world revealed in High Definition.
Hot Springs Hotels
more
For travelers looking to take in the beauty of the Northern Lights (known as Aurora Borealis to some), trek across some glaciers and explore lava fields, ION Luxury Adventure Hotel is a wonderfully unique place to stay in Iceland. Less than an hour by car from Iceland's coastal capital of ...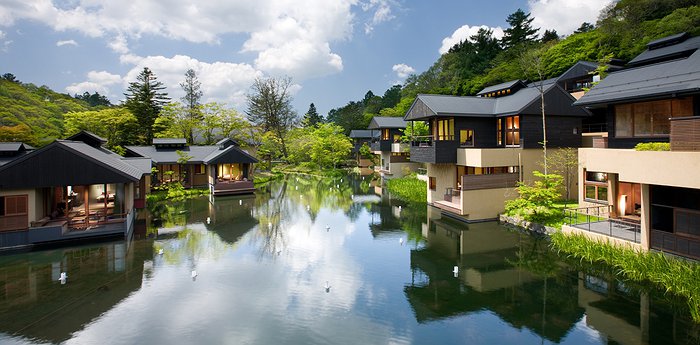 more
This hotel is eco all over. Set in the thrall to of a rocky volcano, the hotel harnesses the sulfuric heat generated below the soil to create geothermal power. It also captures the flow of fast streams and rivers to create hydroelectricity. Special "onsen" (Japanese hot springs) are available for ...