Discover and dream your way through our selection of stunning unusual and exciting hotels in locations all over the world revealed in High Definition.
Dolphin Hotels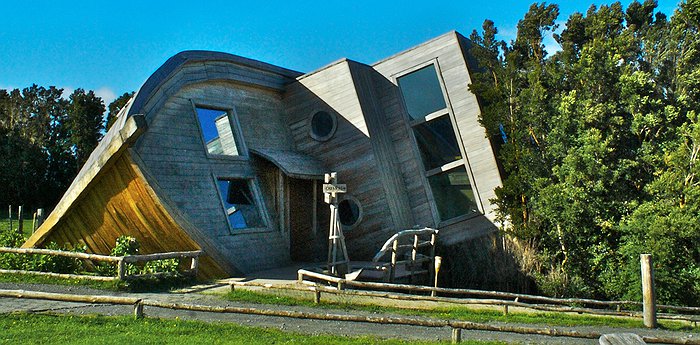 more
The main bulk of the hotel resembles an upside-down boat and a complex of tourist lodgings spreading out through this wooded stretch of coastline on the island of Chiloe in Chile. The area is famous for its wildlife and is an excellent place to spot rare Dolphins and Whales. There ...
more
A thousand tropical birds call the colors of the rainbow. Friendly monkeys scamper in ancient trees past low-hanging sloths through farms of butterflies. These are the sights and sounds that greet you as you walk across a jungle catwalk, 70 feet high in the Amazon treetops. You are making your ...