Discover and dream your way through our selection of stunning unusual and exciting hotels in locations all over the world revealed in High Definition.
Eco-Hotel Hotels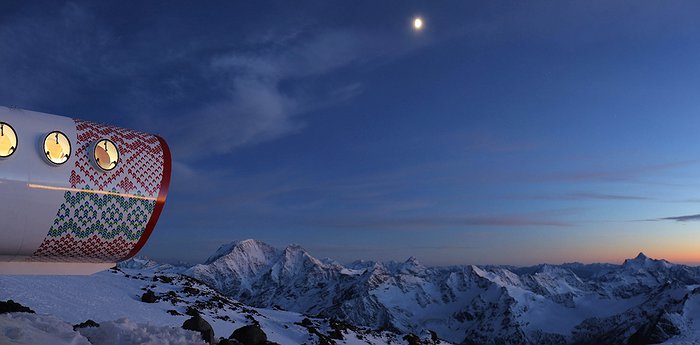 more
Situated 4000 meters above sea level, LEAPrus Eco Hotel is located on the slopes of Mount Elbrus, the highest peak in Europe. A one of a kind 'eco-hotel', it offers astonishing panoramic views of the snow-capped peaks. Designed by a team of Italian architects specializing in making accommodation for extreme ...
more
The 18th-century mansion within the confines of St. Jorge's Castle in Alfama, Lisbon is home to Solar do Castelo. This eco-hotel, which was built on the site of the former Alcaçova Palace, offers top-of-the-line hotel rooms with hardwood floors contemporary décor, a flat-screen TV, Wi-Fi, and a bathroom with a ...