Discover and dream your way through our selection of stunning unusual and exciting hotels in locations all over the world revealed in High Definition.
Ger Hotels
more
I have never had a bad time in a yurt. There's something lovely about the gas lamps, woodburning stove to keep your group warm on the rug-strewn wooden floor. These things aid relaxation in a way that doesn't require expensive treatments or over-enthusiastic massages. The structure is circular with the ...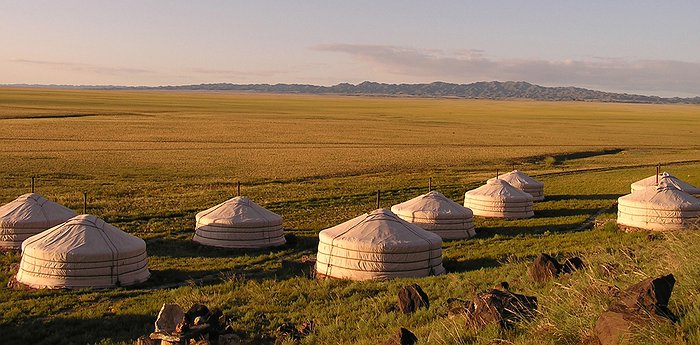 more
Built in the heart of the Gobi Desert in Mongolia the experience hotel is staffed by Mongolians who offer traditional hospitality to visitors. You stay in a "Ger" which is the traditional tent of Mongolia's nomadic herders. They are heated by a wood burner and supported by beautifully painted wooden ...