Discover and dream your way through our selection of stunning unusual and exciting hotels in locations all over the world revealed in High Definition.
Ice Bar Hotels
more
*Ice, flow, nowhere to go… apart from, well, here* Palaces of ice have long been a mainstay of story and myth in European culture. From the frost giants of Norse mythology through Hans Christian Andersen's classic recounting of the "The Snow Queen" to modern day America with its legend of ...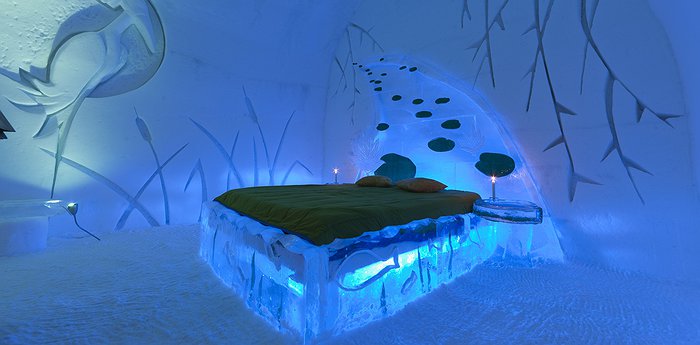 more
Unusual? Yes. Unique? Possibly. Most hotels are made from bricks and cement or concrete and steel, this one is made from ice and snow. Skilled ice artisans (or should that be icetisans?) build the hotel every winter slightly differently each time. If you want to volunteer to help them, apply ...