Discover and dream your way through our selection of stunning unusual and exciting hotels in locations all over the world revealed in High Definition.
new hotels
more
Japan is known for its eccentricities and unique innovations. One such innovation is their use of limited space as seen in the Capsule Hotel Rumor Plaza. It is a male only hotel with a communal sauna as well as shared bathroom, lounge, smoking area, and dining area. Rather than booking ...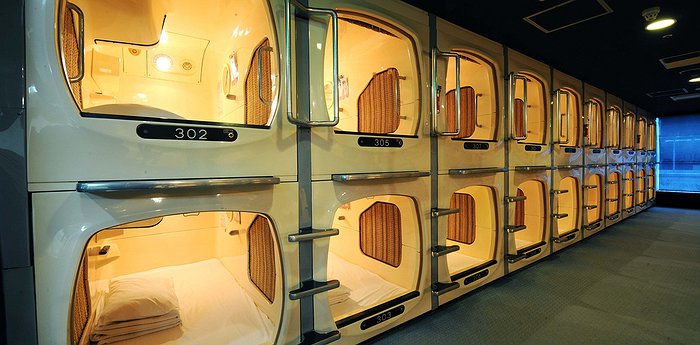 more
This capsule hotel is unusual because it is male-only. Sorry girls. I'm not sure why it is single-sex but aside from that this capsule hotel is fairly typical of its kind. Expect to leave your shoes at the door, put your things in the locker room and take advantage of ...