Discover and dream your way through our selection of stunning unusual and exciting hotels in locations all over the world revealed in High Definition.
Playground Hotels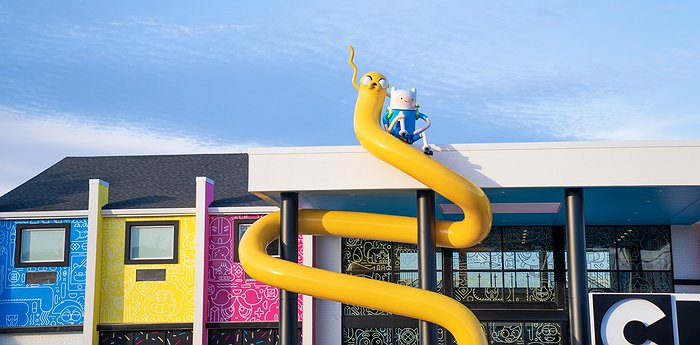 more
Cartoon Network TV channel was launched in 1992 to entertain kids whole day long with classics like Dexter's Laboratory, Johnny Bravo, or Cow and Chicken. Their first and only amusement hotel has just opened in 2020, in Lancaster County, Pennsylvania. It's located right outside of Lancaster and from the moment ...
more
For thousands of years, the most popular pastime in Europe was killing your neighbors. England and France win the prize for managing to have a war that lasted for 100 years. Because of a readiness for violence, castles began to sprout all through Europe's green hills and many survive to ...