Discover and dream your way through our selection of stunning unusual and exciting hotels in locations all over the world revealed in High Definition.
Wine Barrel Hotels
more
The Fasshotel is located amidst the famous vineyards of Schaffhausen canton in northern Switzerland. Wines produced in the region have become famous and widely sought after around the globe. The Waldmeier's grandfather first began tending to the vines on his 5 hectares in 1991 which has since grown into a ...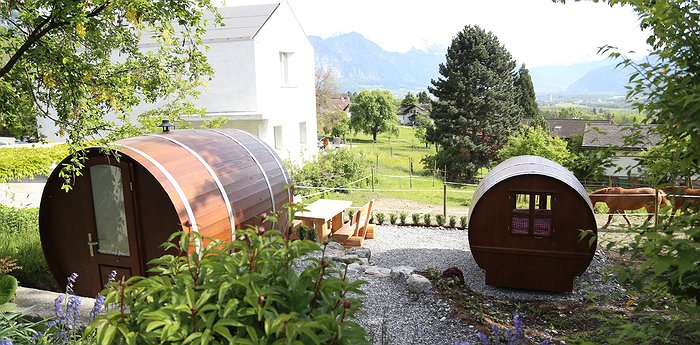 more
The region east of the Rhine River, known as the Grisons, has become world-famous for its excellent wines and stunning views. While there are many luxurious and cozy accommodations, Schlaf-Fass is the only place where you can actually stay inside your own wine barrel. This quirky and imaginative destination has ...