Discover and dream your way through our selection of stunning unusual and exciting hotels in locations all over the world revealed in High Definition.
Latin Quarter Hotels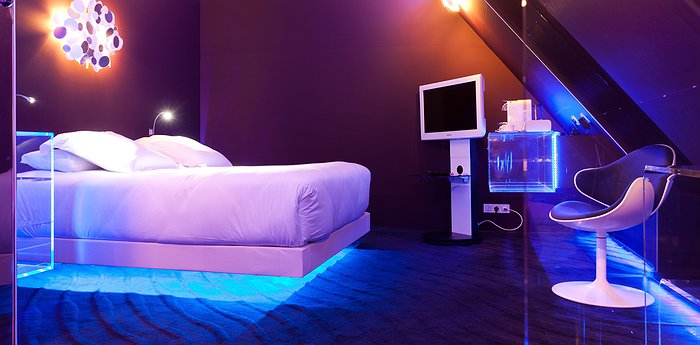 more
If you stay here, you can sleep in one of the world's only levitation beds. It appears to hover a couple of feet from the ground and is under-lit by the glow of LED, and above you, a fiber-optic night sky is sprayed over your ceiling. That's pretty great, right? ...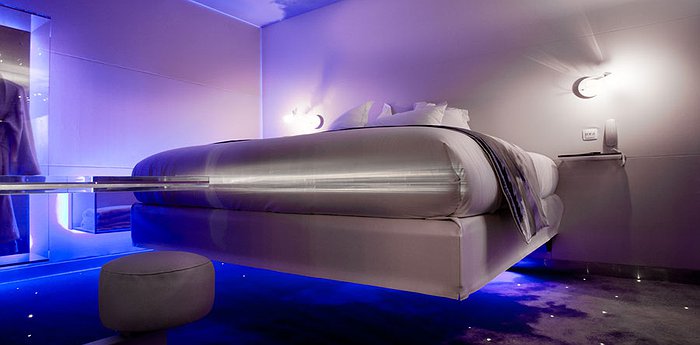 more
For many people, Parisian hotels are always going to be a crystal chandelier affair with Louis the XVI chairs and hankies flopped around the place. But for us at Uniqhotels it is all about vaulting design that overleaps itself and… well, this is no time for Shakespeare. Why not? Because ...