Since the inauguration of the world-famous Burj Al Arab, the term "seven-star" has been flying around like helicopters in Dubai. The term originates from a marketing effort to distinguish "average" 5-star hotels from places offering previously unseen services, amenities, comfort, and designs.
Hotel classification in every country ranges from one to five stars, with exceptions like a half-star in Australia or a 5-star with an S in the European Union, which stands for Superior.
Anything above that is part of a marketing campaign to highlight the hotel's superiority compared to a commercial five-star establishment. Or is it not?
What do we consider official or unofficial, and how can a hotel receive a 7-star rating? Well, read further as we showcase all hotels boasting this title.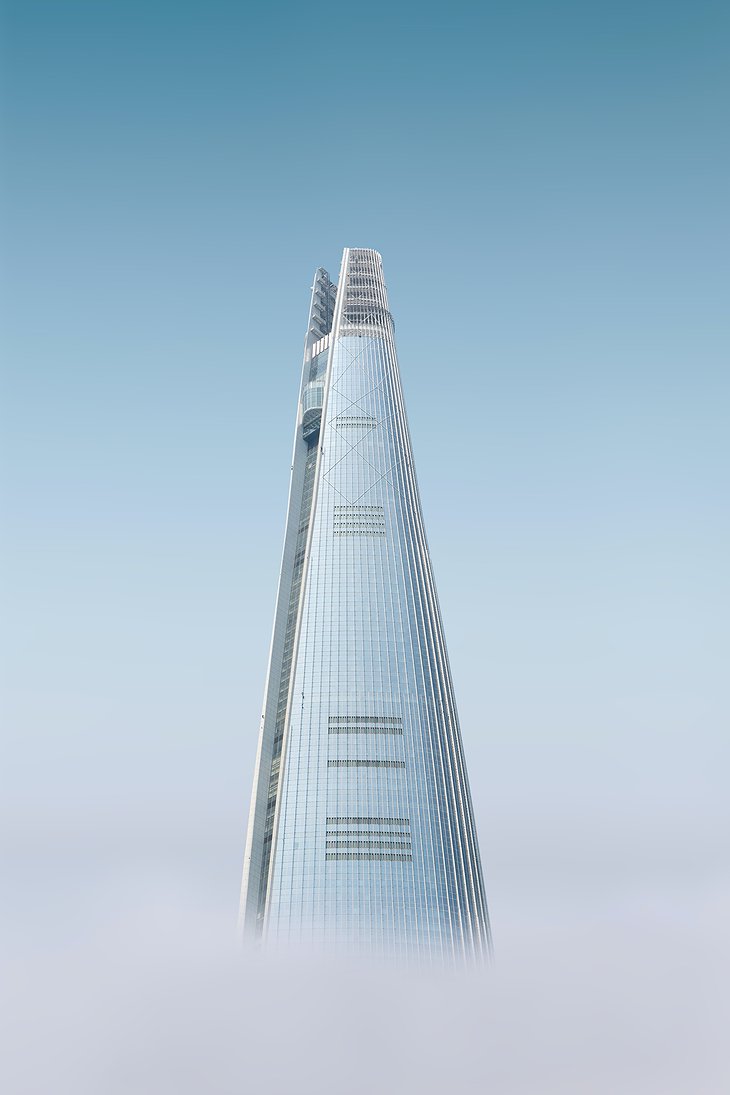 Lotte World Tower, South Korea's tallest tower, is home to Signiel's exceptional hotel. The 123-story skyscraper's construction cost a whopping $2.5 billion.
Standing at an impressive 555.7-meter (1,823 ft) height, Signiel Seoul's rooms and suites have panoramic views over the skyline, and at times the clouds covering the city below.
So what makes it a 7-star hotel? Helicopter transfers are a start, but they have a fleet of Rolls Royces if you prefer to stay on the ground.
The Royal Suite on the 100th floor is South Korea's most expensive hotel room at $18,000 a night.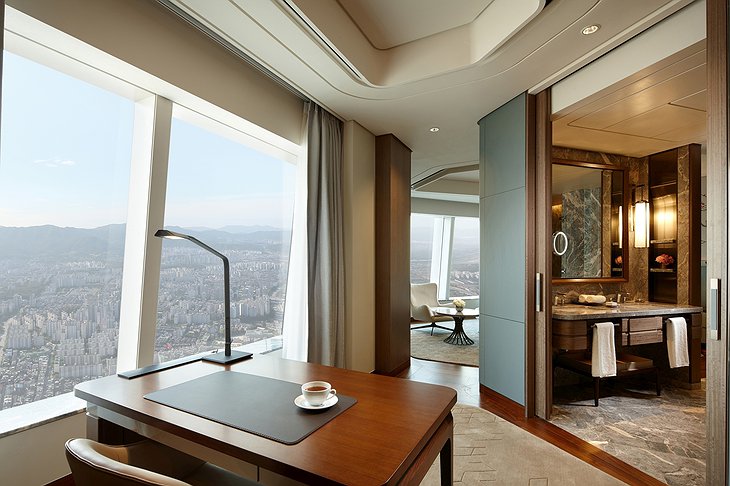 Signiel Seoul prides itself on having the country's most extensive champagne collection, served by the largest team of butlers.
What's more, the culinary experience is provided by a Michelin-starred chef, of course. With all the superlatives, it's easy to see why they would not agree to be just another 5-star hotel.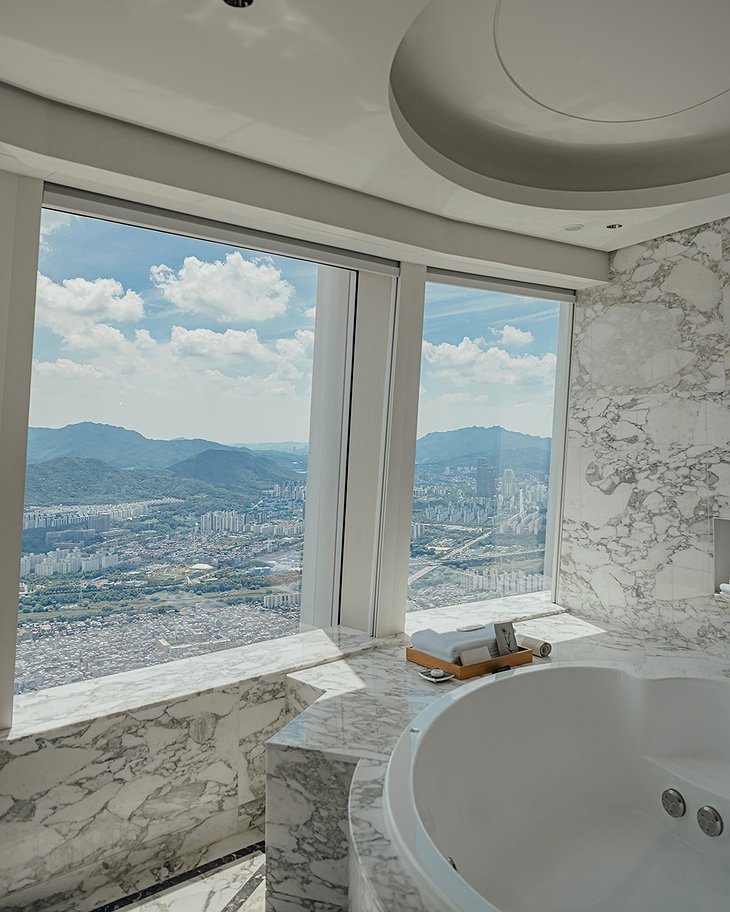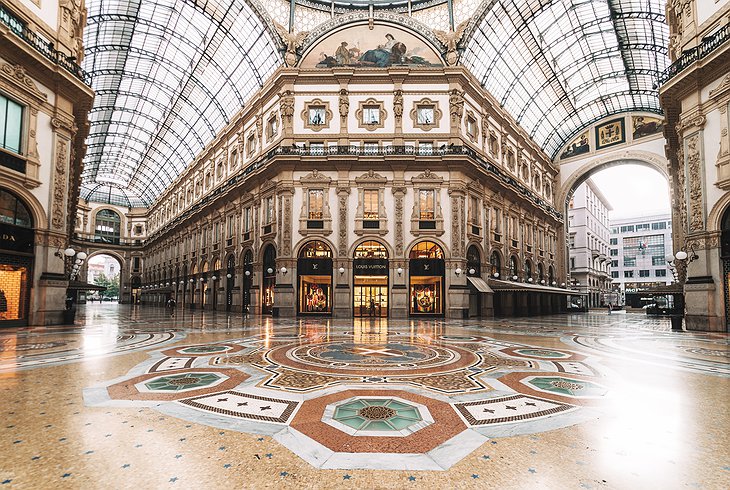 Formerly known as Milan's TownHouse Galleria and Seven Stars Galleria, the latter is a telling tale about what's going on here. It's housed inside the city's landmark shopping center, the heritage building of Galleria Vittorio Emanuele II.
The Galleria is famous for hosting some of Milan's oldest shops and restaurants. A unique setting and Gallery Vik Milano has the privilege to be the only hotel operating in this national monument.
Its regarded as the world's first 7-star hotel, and before you go, "hey, that's Burj Al Arab", hold your horses.
The iconic hotel in Dubai did not receive any official certification, and its title is based on journalists' justification of an outdating rating system.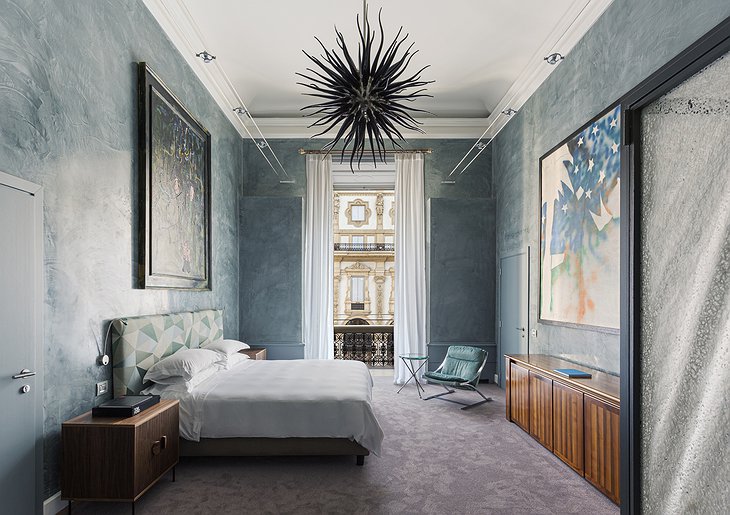 However, Italian hotelier Alessandro Rosso thought about another innovative way to do things. So he hired a Swiss company, SGS, that specializes in management systems, audits, and certifications to create a brand new rating system.
As a result, It allows his new hotel to have a higher rating than most "ordinary" hotels. And this is how the first seven-star hotel came to life in 2007.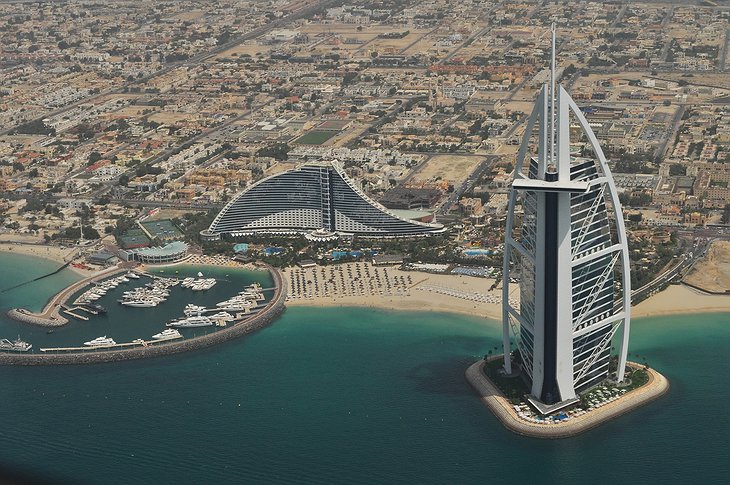 The story goes that after revealing the hotel to the first guests, a journalist published an article referring to Burj Al Arab as the world's first 7-star hotel.
According to his justification, the standard hotel rating system is inadequate to express its superiority over a regular 5-star establishment. Burj Al Arab's management denies claims that they started the rumor; however, there is no doubt it has helped its marketing efforts tremendously.
Of course, you are free to make up your own mind. Nonetheless, Burj Al Arab is a stark statement of uber-luxury that has never been seen before.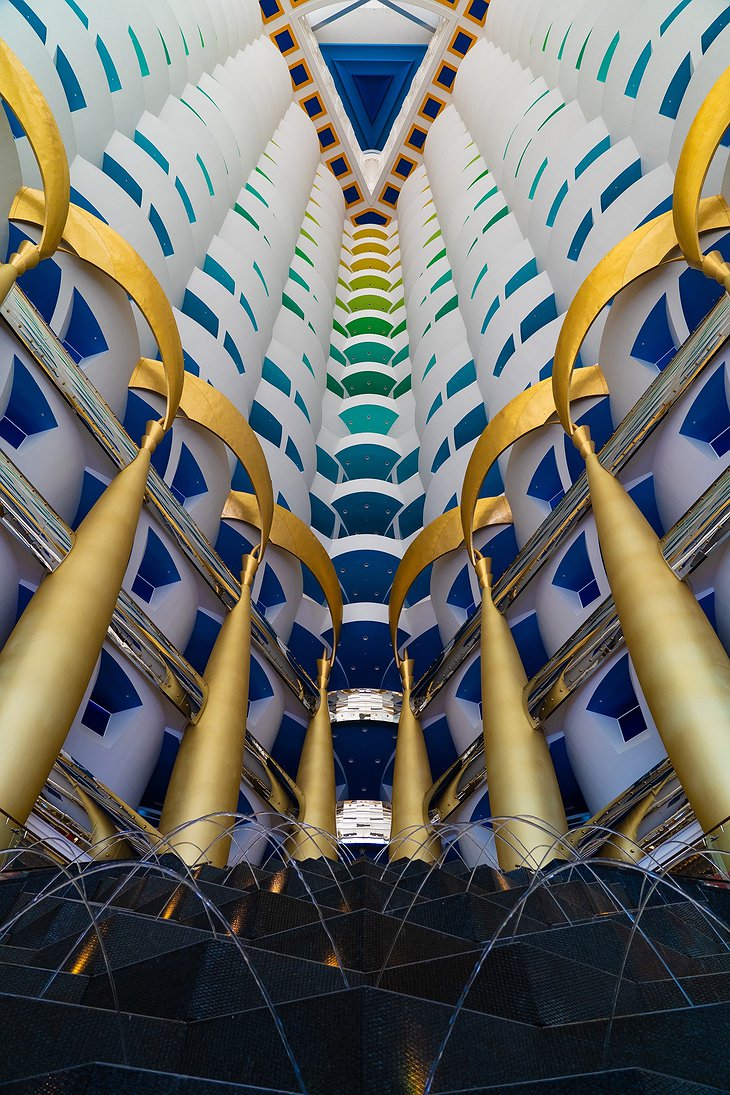 The construction took five years, mainly because it first needed to reclaim land from the sea.
As you probably already know, Burj Al Arab is located on an artificial island, connecting to mainland Dubai via a 340 meters (1,115 feet) long bridge.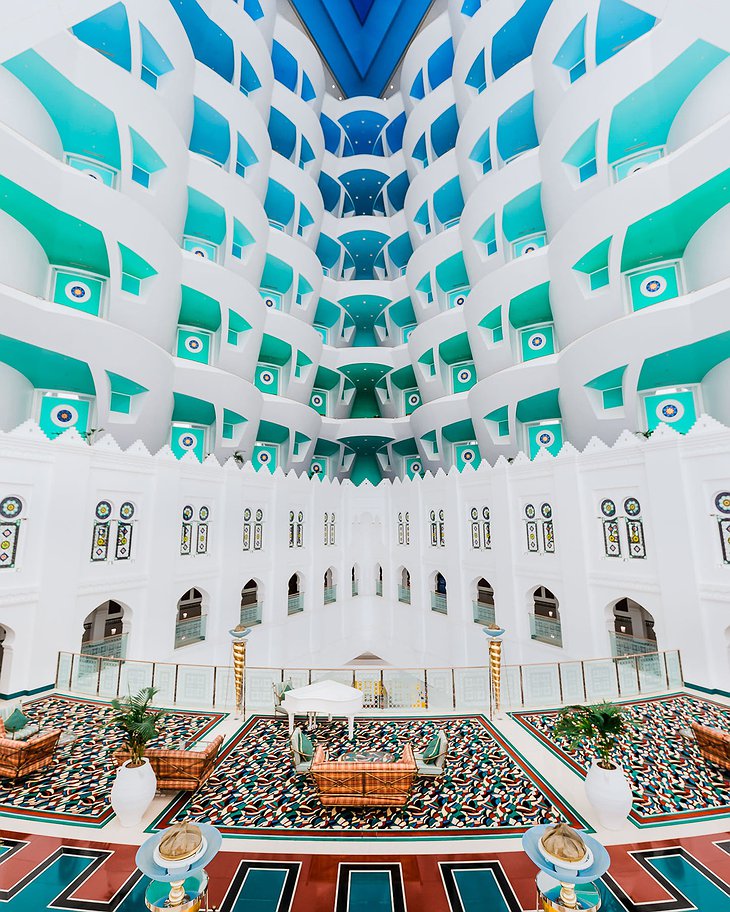 Burj Al Arab Jumeirah – which stands at 321m, was the world's tallest hotel at its inauguration in 1999.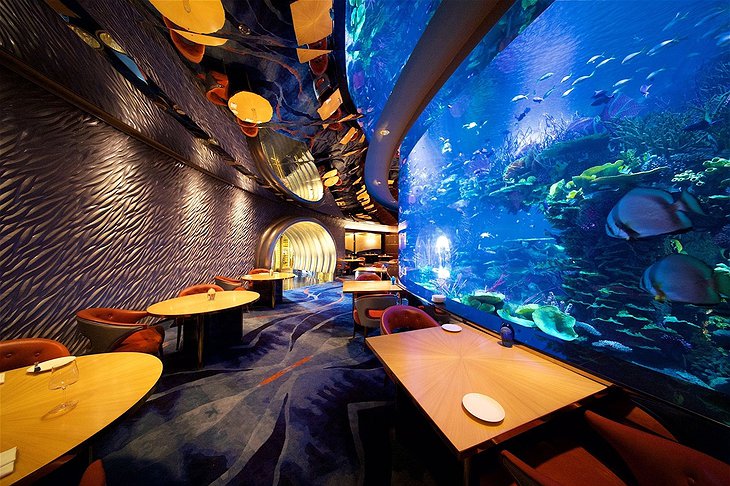 The hotel uses the world's finest and rarest eider duck feathers to fill their exceptionally comfy duvets. There is no harm or abuse done here, as the eiderdown is collected from abandoned nests, netting 15-20g of feathers with an annual limit of 2,000 kg.
It's not hard to see why these duvets are so rare and expensive. Still, if you are unsatisfied, the hotel allows you to choose from seventeen different pillows.
If the above list doesn't justify seven stars, how about the world's most expensive cocktail or the biggest tin of finest caviar weighing 17 kgs?
If gold is what you are looking for, Burj Al Arab is decorated with 1,790 sqm (19,267 sqft) of 24-carat gold leaves.
And then there is a massive chandelier, the world's largest Swarowski using 21,000 crystals.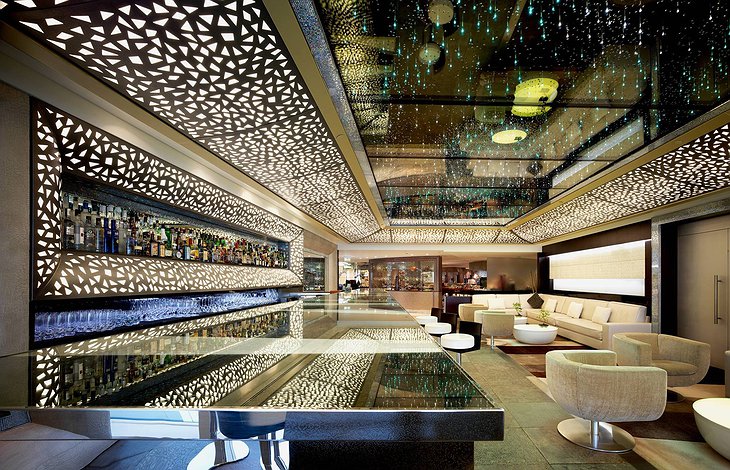 If the level of gastronomy measures luxury, Burj Al Arab has nothing to be ashamed of either. Between two of their top chefs, they hold five Michelin stars.
Burj Al Arab's Sky One Bedroom Suite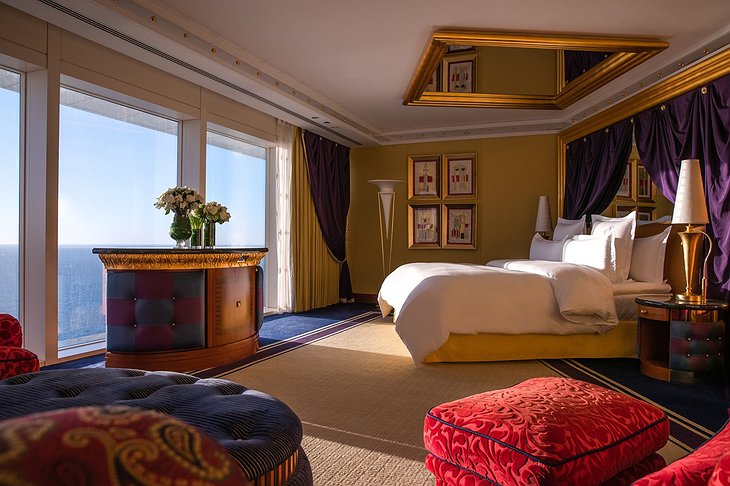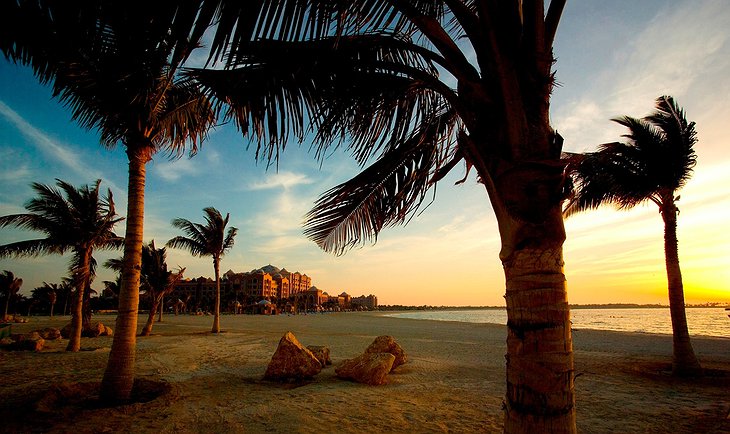 The healthy rivalry between Dubai and Abu Dhabi dates back to when things started developing quickly. Then, each time Dubai made the next best thing, Abu Dhabi had to follow suit.
So when Burj Al Arab dropped the 7-star bomb, there was no escape for the capital. At least, this is one of the theories why Emirates Palace Hotel emerged on the white sandy shores of the Arabian Gulf.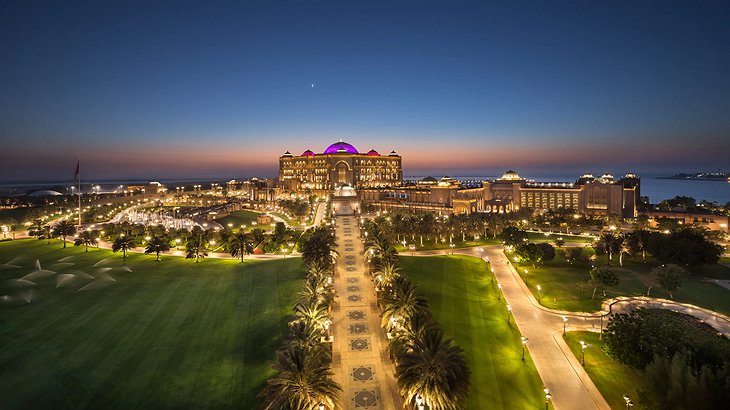 Emirates Palace has 12 external and 8 indoor fountains.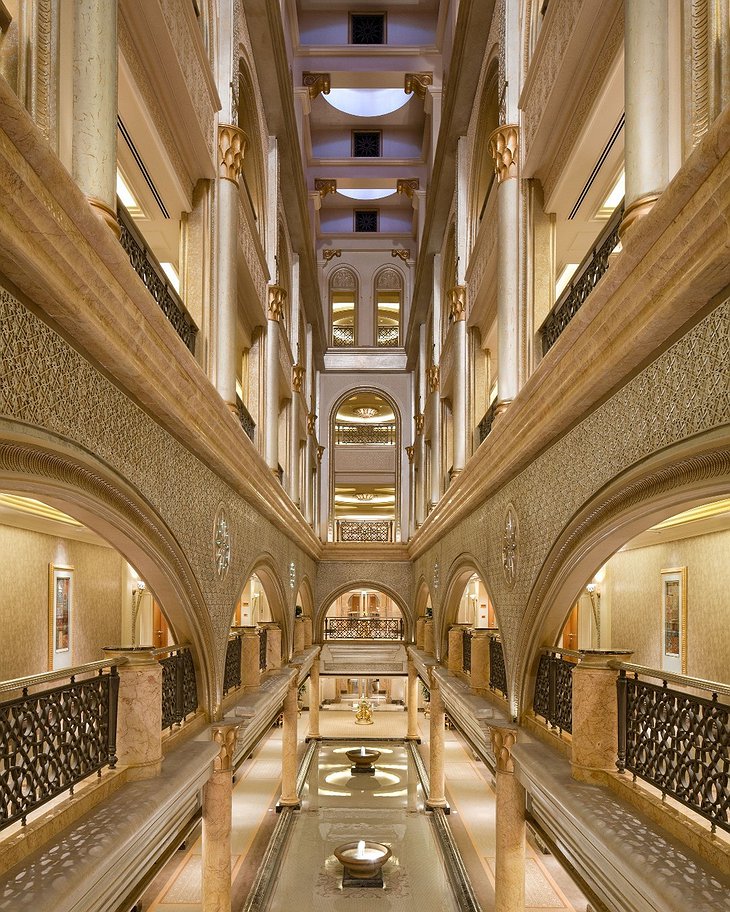 Emirates Palace has over 114 domes, and the main dome is 72.6m (238 feet) high.
It's coated in 22-carat gold leaves and decorated with 13 colors of marble imported from different parts of the world.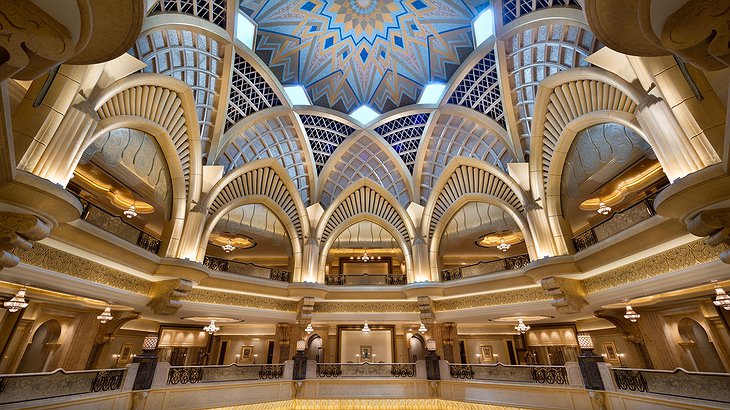 The palace opened its doors in 2005 with 394 luxury rooms.
Pictured below is the super spacious Three-Bedroom Palace Suite with a sea view.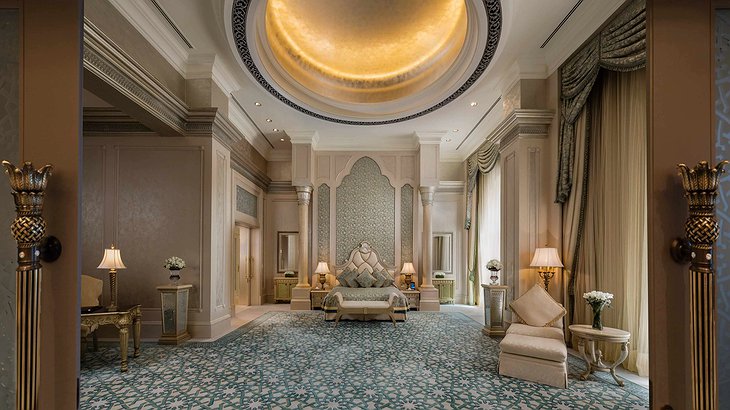 Exquisite-looking suites have luxurious bedding, and you can choose from a pillow menu to max out the comfort level.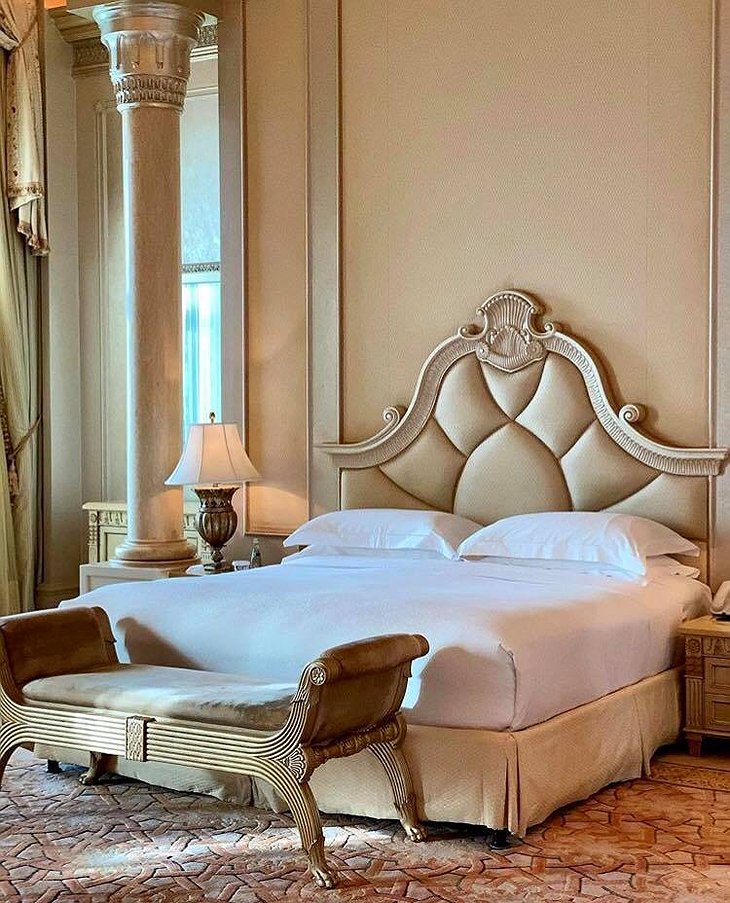 The 1,500 sqm (16,146 sqft) award-winning Emirates Palace Spa features a traditional Moroccan Hammam with two Jacuzzis, and heated marble floor, two steam rooms, and an ice cave.
If you happen to be a billionaire who loves gold, the hotel offers 24-carat facial treatments.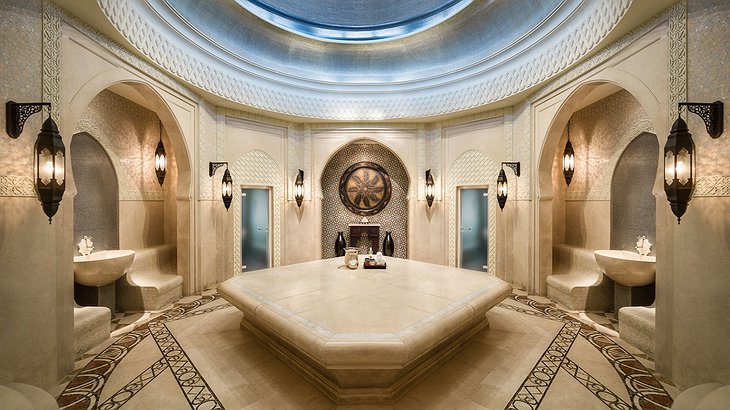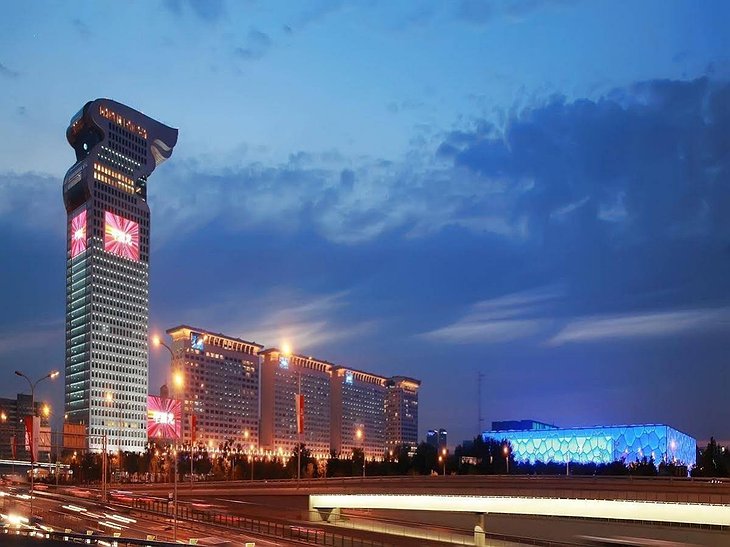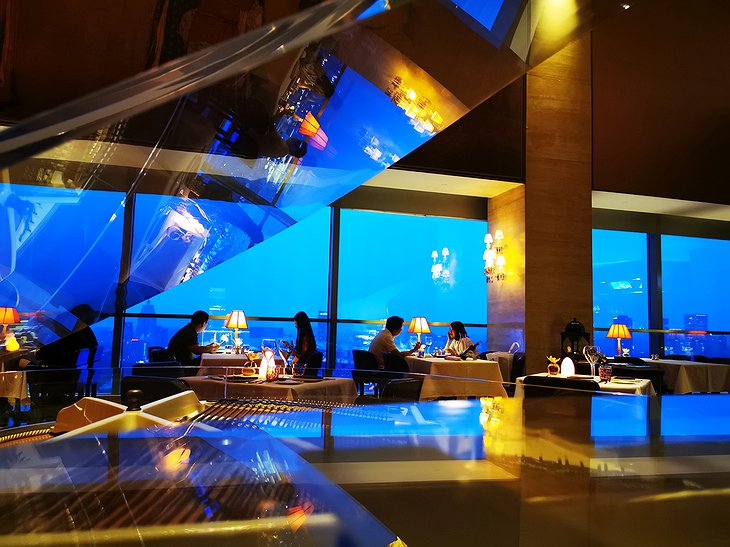 Pangu 7 Star Hotel Beijing doesn't hide its aspiration to stand out with as many stars as possible.
While the owners are well aware that there is no exception in the star rating system, they highlighted their aspiration in the hotel's name.
The extended structure forms a line giving the visual impression of a traditional Chinese dragon, while the main building resembles the head. Its impressive 191.65 m (628.77 feet) height and 39 stories can be seen far.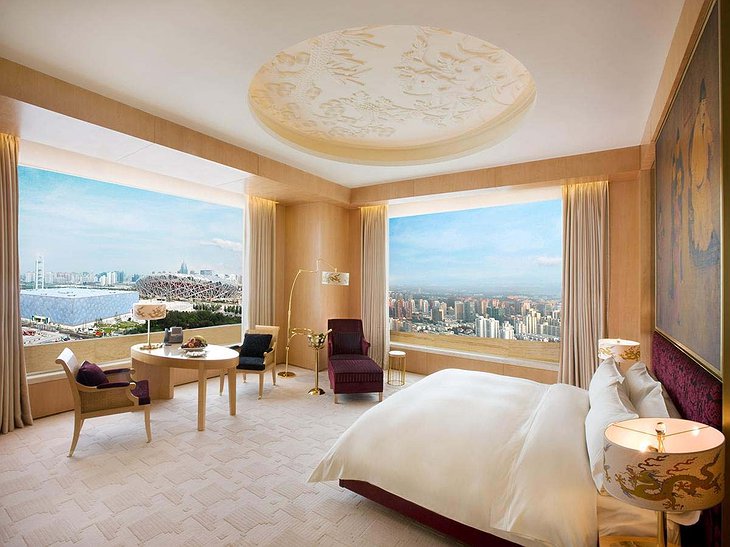 Influential people and celebrities alike are among Pangu's guests. For example, Bill Gates, the founder of Microsoft, stayed at the hotel during the Beijing Olympics.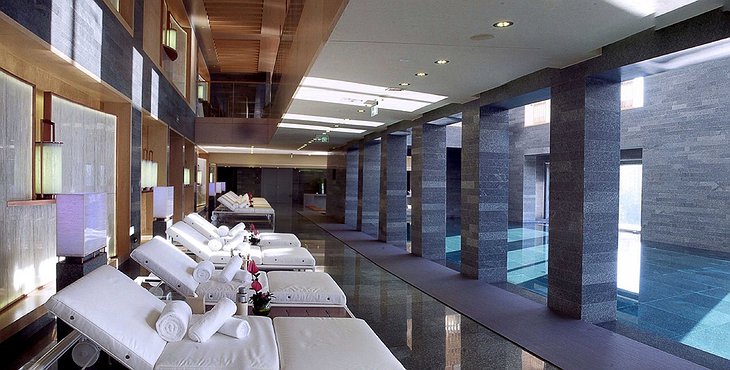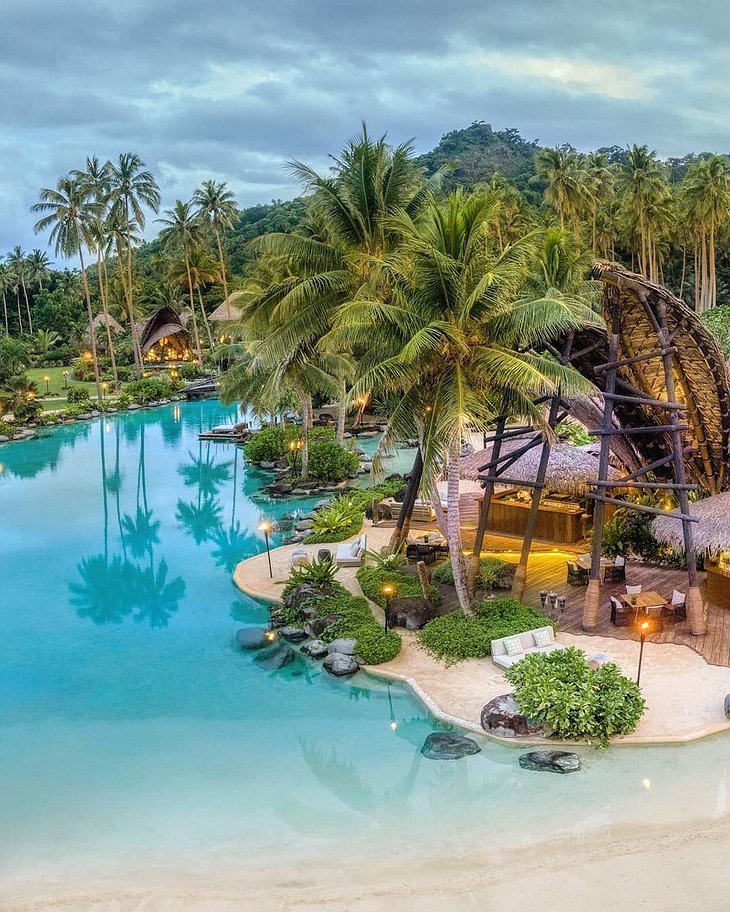 In 2003, the Red Bull drink billionaire Dietrich Mateschitz decided to buy an island in Fiji, a country in the South Pacific. His concept was to create a 7-star hotel resort in tropical style.
The island became home to 25 uber-luxurious bures (Fijian word for a wood-and-straw hut). Since its inauguration, it has attracted the rich and famous.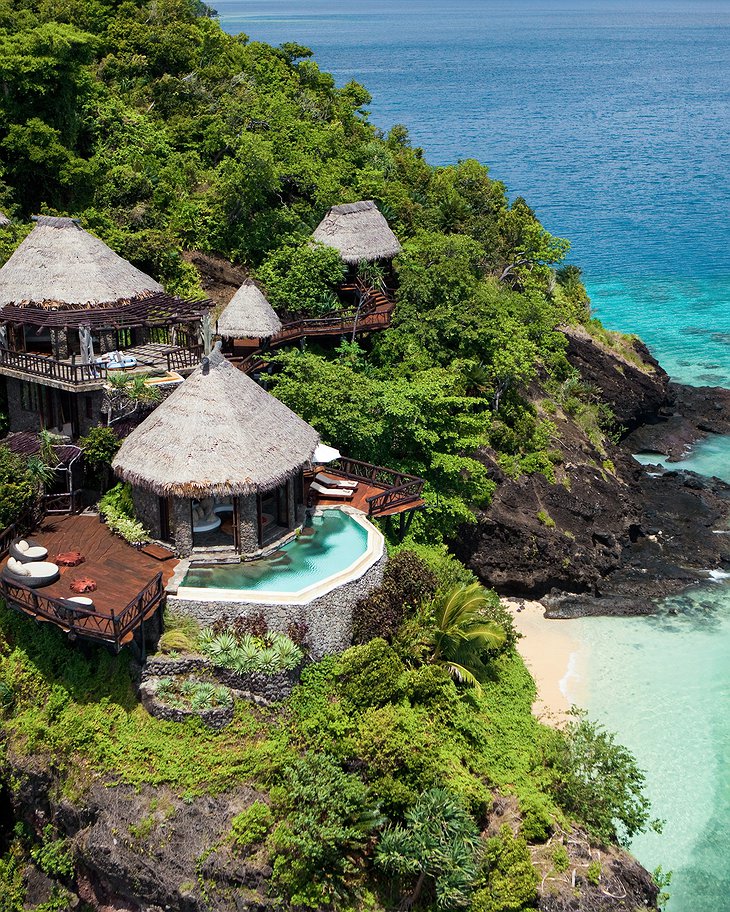 As you may have guessed, privacy is a top priority here, and it's unlikely you will ever bump into another guest on the island, except for the dining places.
Unique to a paradise resort, Laucala Private Island allows children – possibly because of the distance between the tropical residences.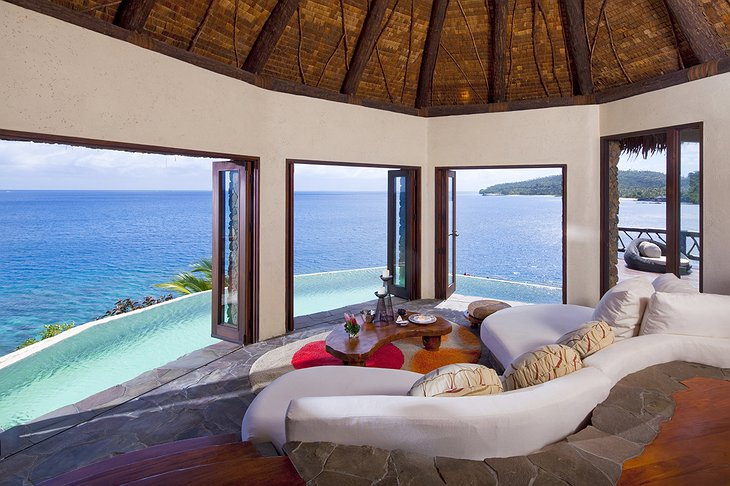 The Seagrass Villas are nestled under the rich green of Seagrass Bay's coastline.
The interiors are designed for nature lovers who are inspired by its unique ambiance and natural materials.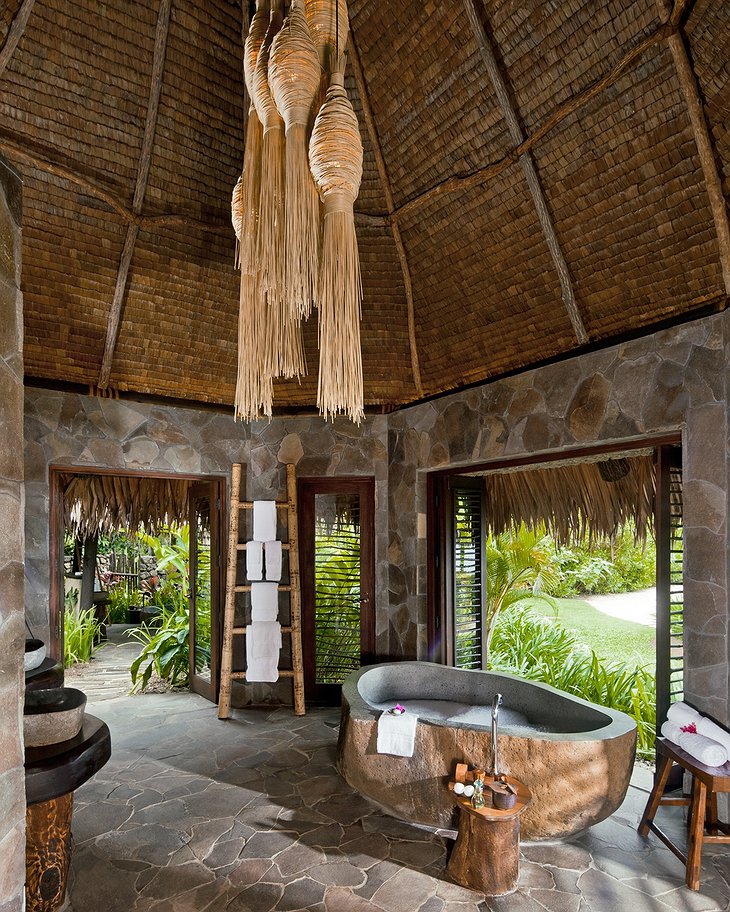 The lagoon-style pool has a seethrough ending for an impressive visual effect.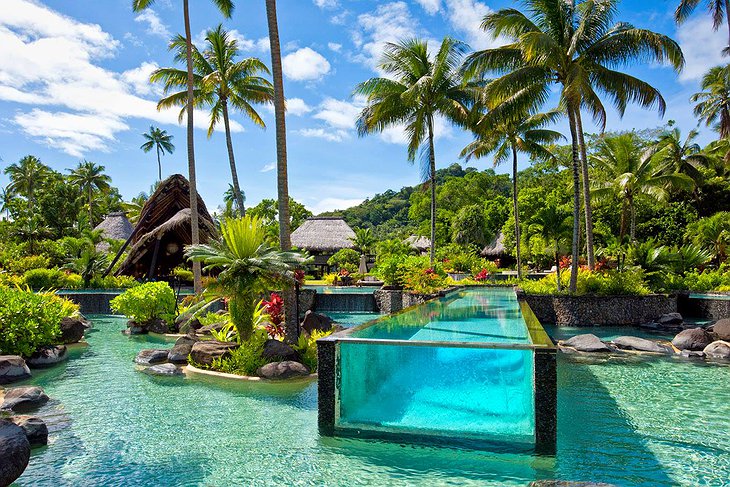 Some luxury resorts have underwater restaurants and rooms. Laucala has its own submarine that you can rent and discover the deep seas.
For those of you afraid of such adventures, the resort has three luxurious boats to take for a sail too.
Perhaps these are the reasons why the media started referring to Laucala as the seven-star resort.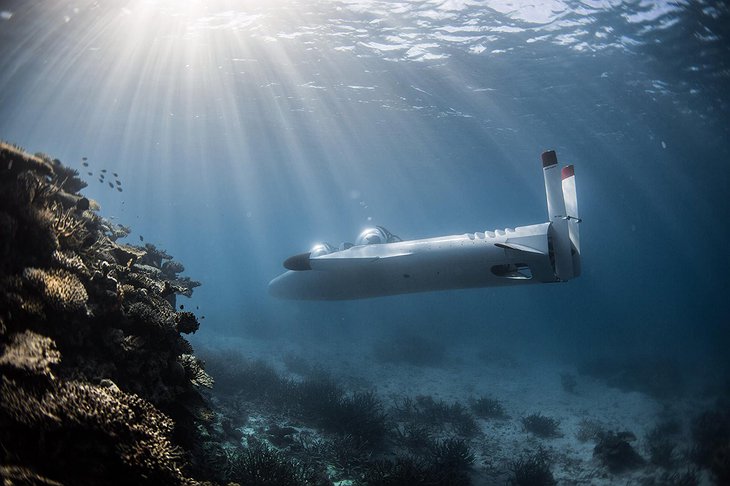 Falaknuma Palace, Hyderabad, India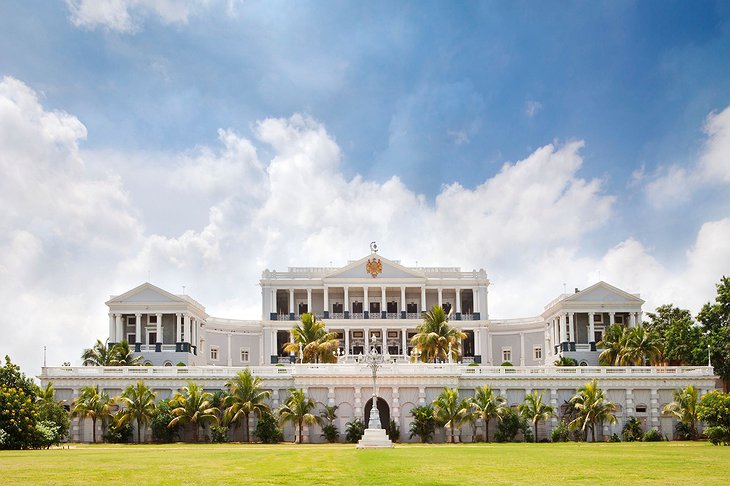 A similar story unfolds about this majestic palace in India taken to a 7-star level by the media. The Falaknuma Palace was built in 1884 by a former Prime Minister of Hyderabad.
After his trip to Europe, he decided to construct the most opulent palace in India and appointed an English architect William Ward Marret with the design work.
The residence is built from Italian marble in classical style with art nouveau details, with no shortcuts in expenses and a 9-year-long construction time.
After its opening, it became a favorite place to visit for royalties, like Queen Mary, Edward VIII, or Tsar Nicholas II.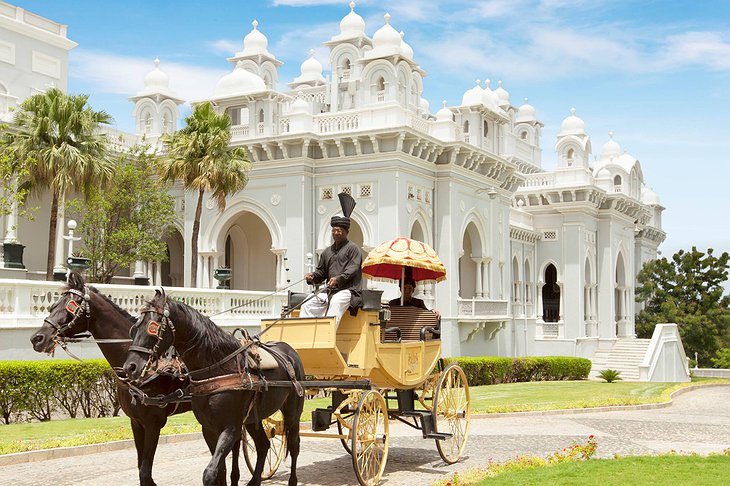 After a political turmoil, the luxurious residence was empty for decades, up until Taj Group stepped in and agreed to pay a hefty sum for a complete renovation to a quality standard fit for a Nizam of Hyderabad.
Thanks to this, today you can visit this spectacular structure. The palace is adorned with frescoes, Greek urns, and alabaster nymphs inside its walls.
Venetian chandeliers are hanging from the ceiling, and there is teak and walnut furniture upholstered with silk everywhere.
The 60 rooms and suites were masterfully restored by Her Highness Princess Esra, the Nizam's Turkish wife. Each has a fantastic view of the palace's courtyard and the 400-year-old city of Hyderabad.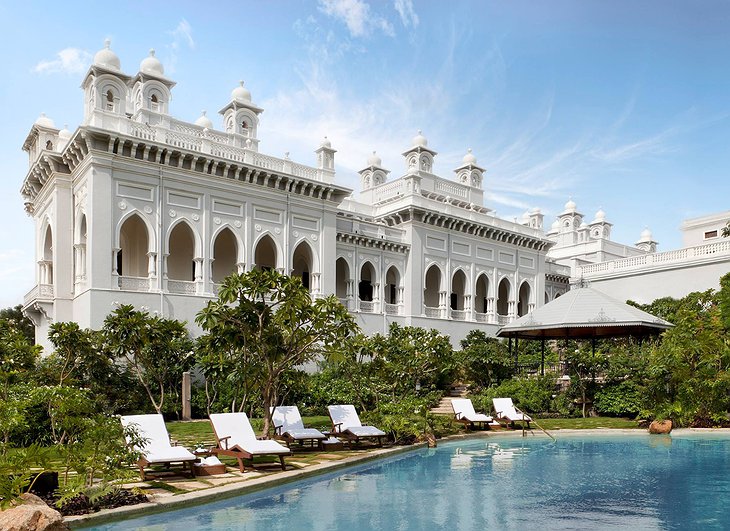 The palace is living proof of the immense wealth and power of the Nizams.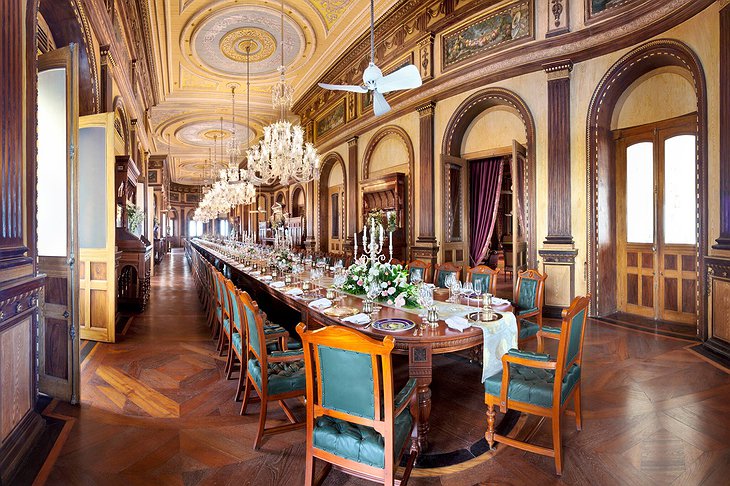 Falak-Numa means "Like the Sky" in Hindu and "Mirror of the Sky" in Urdu.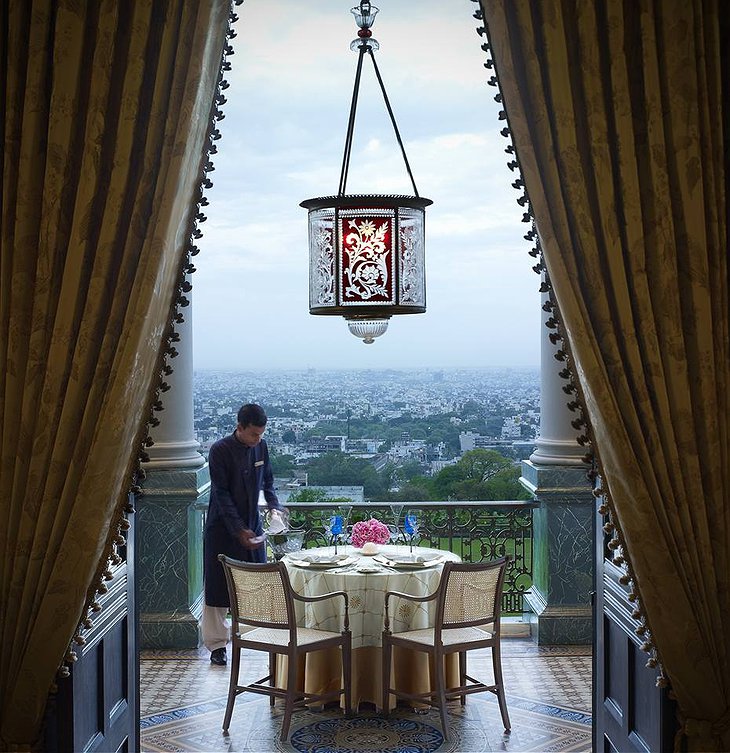 The Gol Bungalow Terrace overlooks the "city of pearls". The terrace has been a venue for rare guests like King George V and Queen Mary.
The ancient banyan trees and the crisp blue modern swimming pool complement each other, making every swim memorable.