Visiting Iceland is on every traveler's bucket list, and when you finally jump on the occasion, you are most likely to land at Keflavik International Airport. It's the country's largest airport and closest to the capital city.
At this point, your option will be either heading to Reykjavík to explore Iceland's biggest settlement or going directly to the wilderness.
Reykjavík is small and compact, yet the world's northernmost capital is extraordinary. It is home to around 240,000 people, where most of the country's inhabitants live.
Even though it has an extensive urban sprawl, the colorful old town where most cultural life happens is easily walkable.
The city has an otherworldly feel, spiced with a fun and lively atmosphere. Iceland's capital is the gateway to experiencing active volcanoes, geysers, and bathing in hot springs, but it would be a great mistake to miss this unusually cool city.
From gorgeous retro-style hotels to unique guesthouses, here are our favorite quirky and amazing accommodations for an overnight stay in Reykjavík.
The Exeter Hotel
This cozy design hotel is located in Reykjavík's Old Port. The main building is a private house originally built in 1904 as storage. Now it's connected to new modern facilities and has 106 industrial-style hotel rooms with wooden floors. Some rooms even have balconies with a sea view.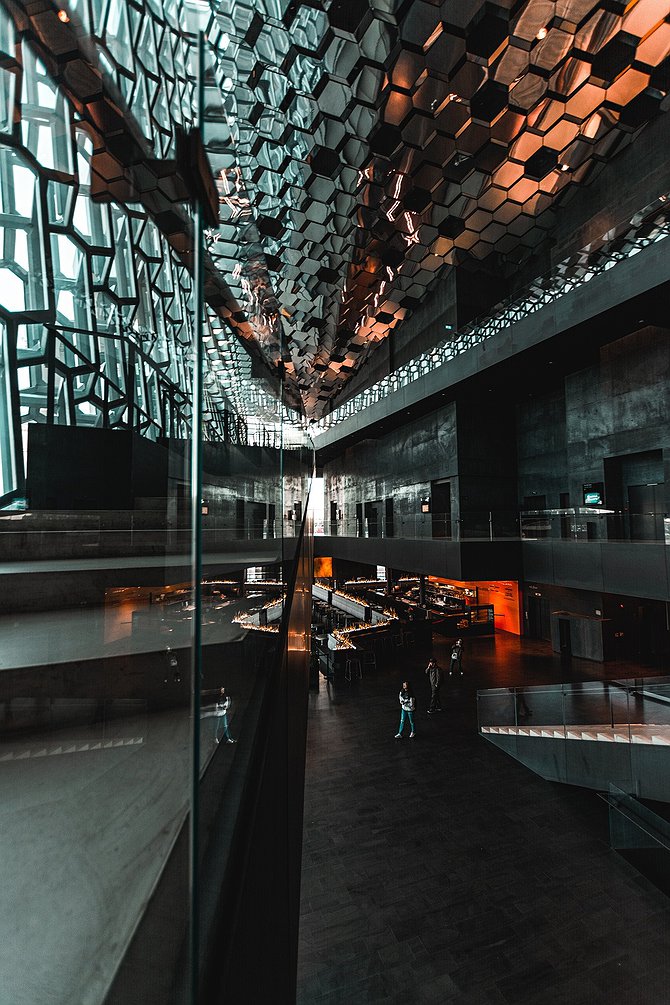 The hotel has an on-site bakery so you can grab fresh pastries in the morning. Plus, complimentary breakfast is included, so an excellent start to the day is guaranteed. And a good ending for the day would be to relax in the hotel's sauna, because yes, they have one.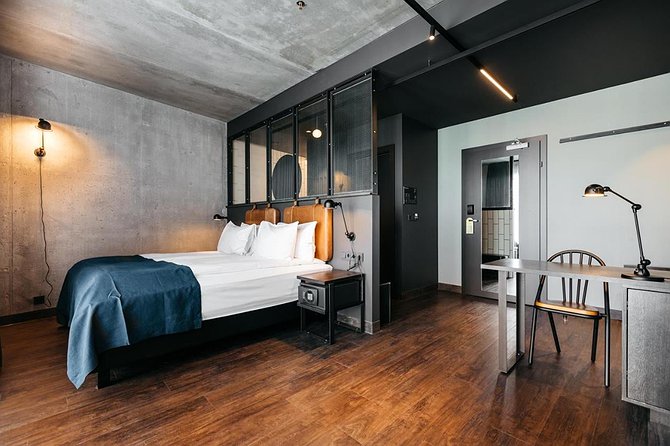 Many of the most famous sights in the city are within walking distance of Exeter. Like the Harpa concert hall, the Laugavegur shopping street, and the Hallgrímskirkja church. Also, the up-and-coming old harbor neighborhood is charming and has some excellent restaurants.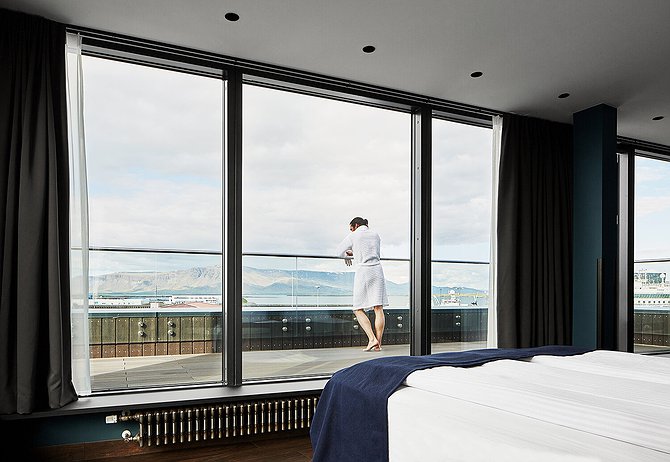 Icelandair Hotel Reykjavik Marina
Icelandair Hotel Reykjavík Marina is housed in a beautifully restored building by the harbor in Reykjavík. It's considered to be one of the trendiest hotels in the capital.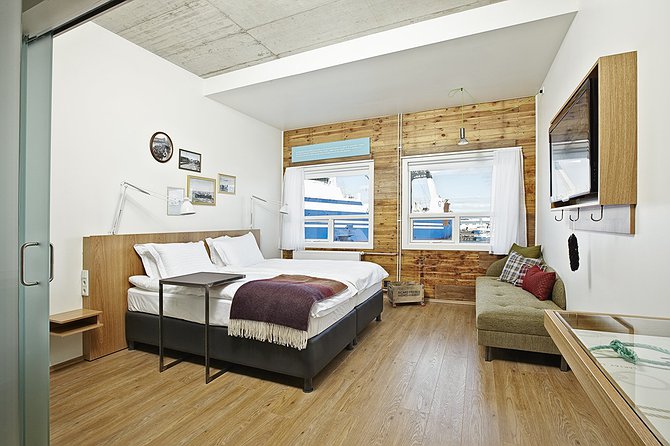 The owners have explored antique shops to find a collection of exciting items and create an offbeat style by combining bright floral wallpapers and vintage prints with bright chairs and dim lighting.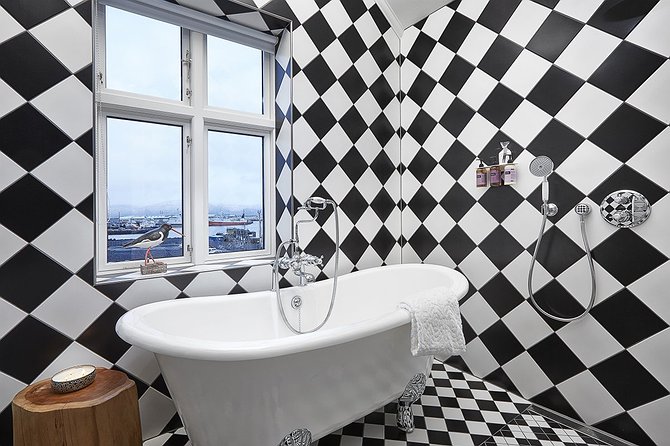 Bedrooms follow this cool type of retro Scandinavian style but also pay respect to its maritime heritage.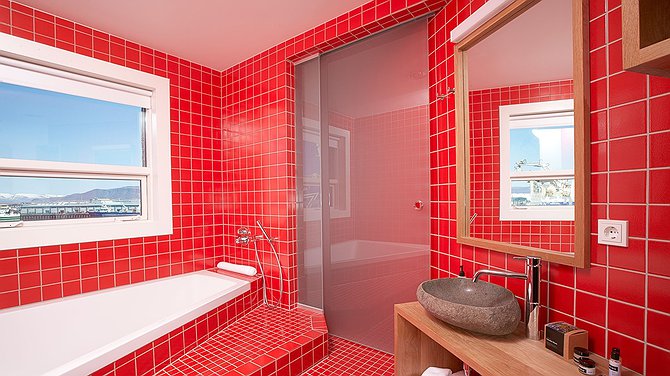 Center Hotel Thingholt
Thingholt is a stylish and unique hotel originally built in the 1940s as a print shop. It's only a few steps away from Reykjavík's main shopping street, Laugavegur.
The hotel focuses on Icelandic architecture and design. The designers were inspired by Icelandic nature - leather, stone, and glass.
The hotel has 52 rooms in four categories; standard, deluxe, junior suite, and loft suite. The decor combines 40s style and sophistication with contemporary Icelandic design to create a unique and classy look.
The black and white leather carpets and reclaimed wood furniture give the hotel a distinctive look that perfectly matches the city's creative vibes.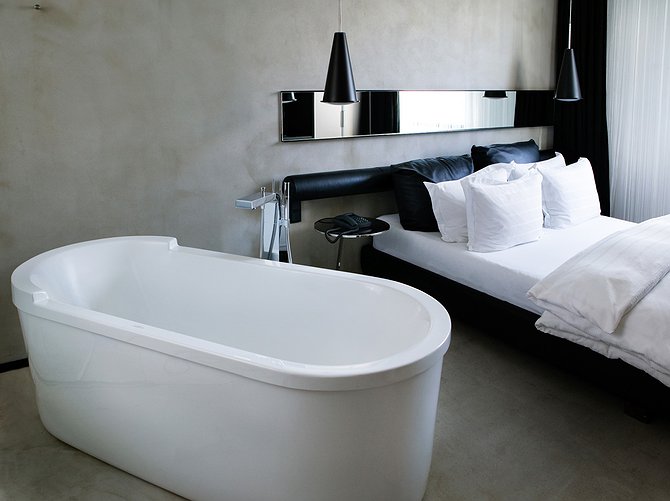 This hip Reykjavík hotel is the perfect base for shopping and sightseeing, offering a tremendous upscale restaurant, a cool bar, a fitness center, and the Ísafold SPA - the hotel's highlight.
The in-house restaurant Isafold is also not to be missed. It offers a combination of Icelandic and internationally inspired dishes.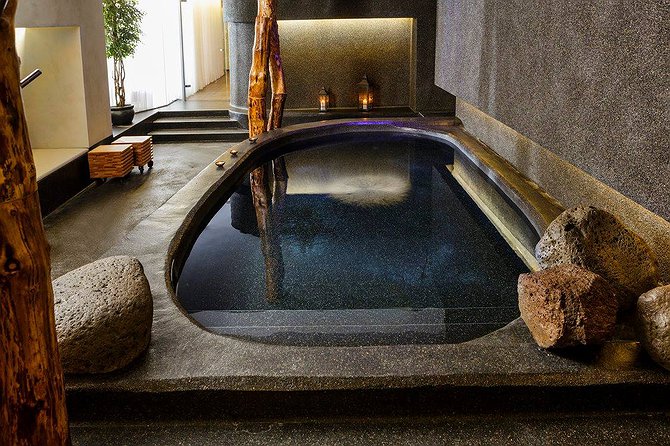 Guesthouse Galtafell
Reykjavík is full of fishermen's houses and historic buildings lining up against each other in the small streets, and that is the unique experience you will get when you stay at Guesthouse Galtafell.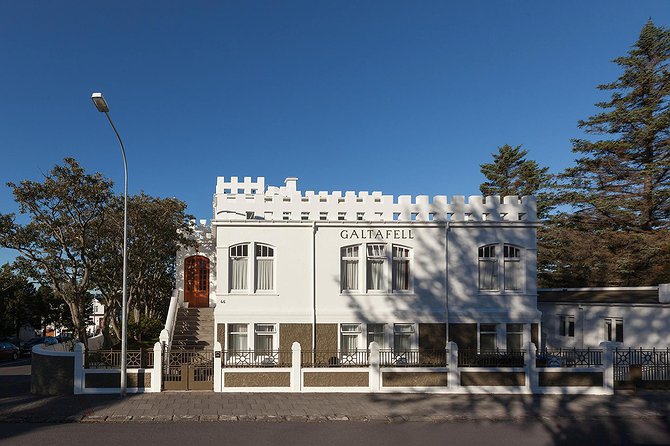 The hotel is located in a renovated historic building with brand new extensions. This combination results in the best of both worlds: The traditional atmosphere combined with modern conveniences and comfort.
As the hotel is located in the center of Reykjavík, you are also within walking distance of many of the city's sights and historical attractions.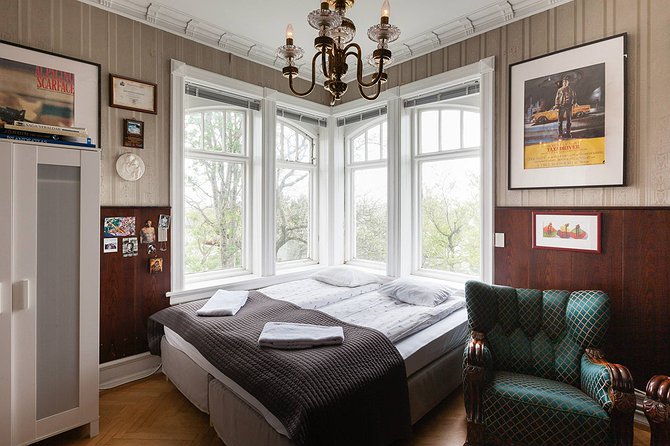 Tower Suites Reykjavík
Do you want to splurge on your stay in Reykjavík? Then go for the Tower Suites, where you will spend the days and nights looking out of your floor-to-ceiling windows.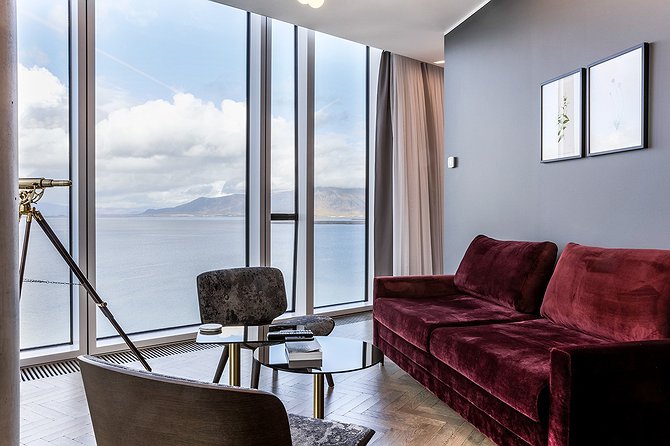 Located on the 20th floor of a modern glass tower in central Reykjavík, each suite offers panoramic city or sea views. In addition, the room includes a telescope so that you can search for whales in the sea or spy on your neighbors.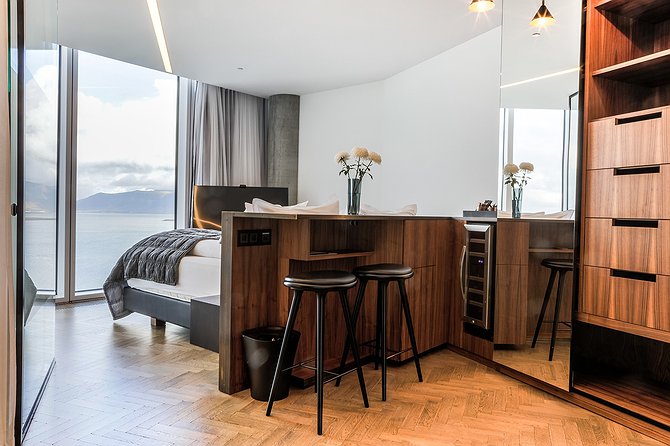 You get the same impressive panorama even from the bathtub in the loft-style bathrooms. If you have the budget, then this is the place to be!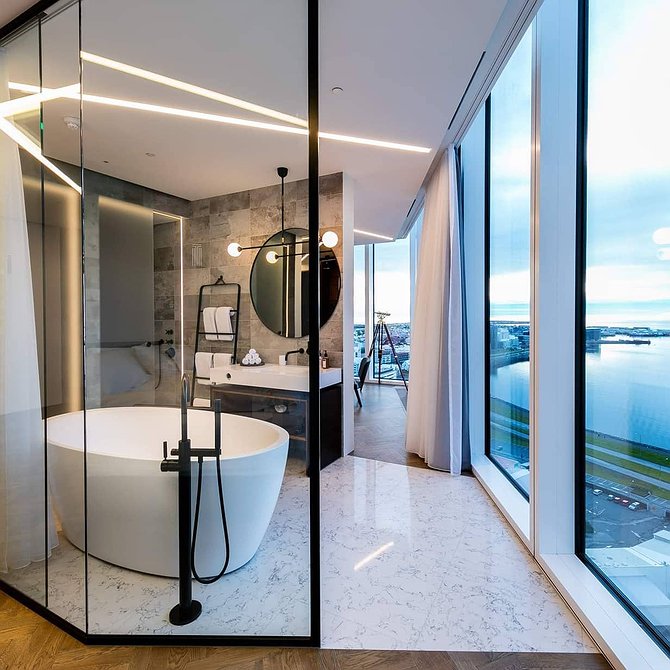 ION City Hotel
Located on Laugavegur shopping street, ION City Hotel is a state-of-the-art place where everything is locally designed, including the staff's dresses and jewelry!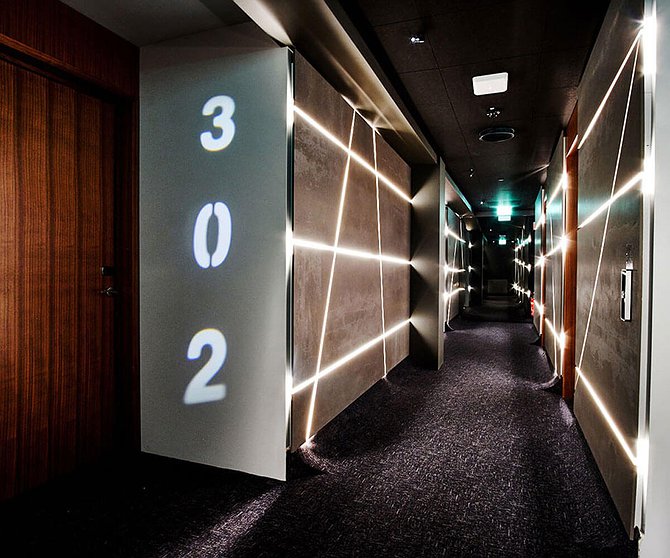 The cozy rooms have either city or sea views, and the Panoramic Suite has a built-in sauna for private use. The icing on the cake is the freestanding bathtub in its bedroom with a spectacular sea view.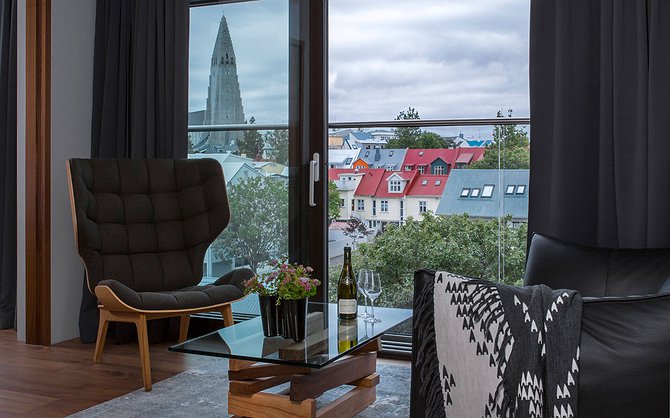 No matter which room you choose, they are all heavily sound isolated. If you are a light sleeper, you will be happy to know that their max noise level is 45 decibels. If that doesn't tell you much, it's as silent as a library where nobody talks.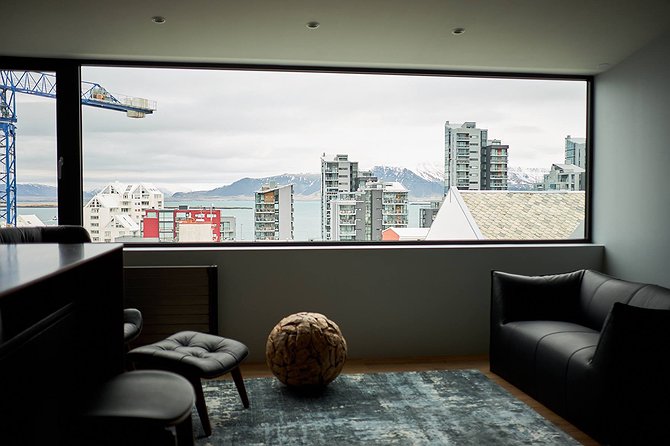 Room 13 - A Townhouse Hotel
The brand new stylish hotel was opened in 2020, and it's around the corner from Laugardalsholl Sports Centre, so it is ideally located if you are coming for a sports event. But it is also within walking distance from downtown.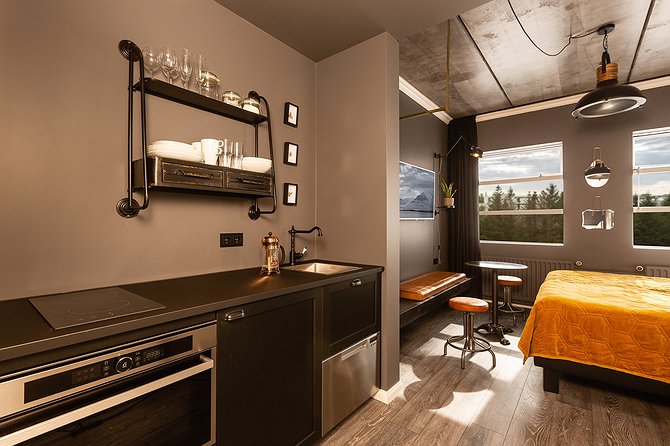 The dark-toned bedrooms with gold details are some of the boldest designs in Reykjavík. Moreover, all rooms are equipped with fully functional kitchens, and knowing the restaurant prices in the city, it may be a good idea to cook your own food.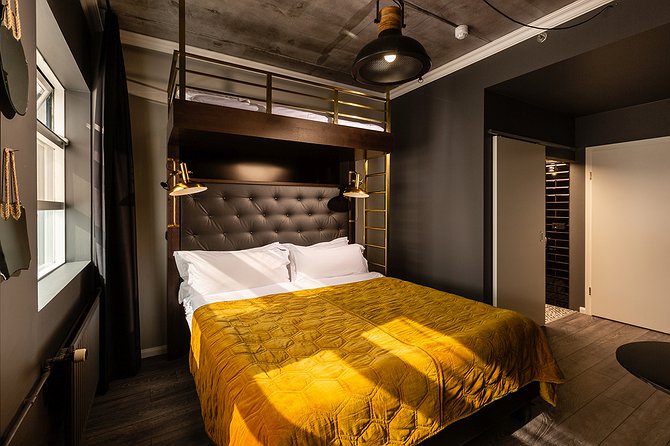 The Reykjavík EDITION
The façade of The Reykjavík EDITION is made of Shou Sugi Ban timber (burnt timber cladding), which was blackened using a centuries-old Japanese technique, plus the black steel frames are reminiscent of the lava in Iceland's landscape.
The brand new hotel also has a great location in the heart of Reykjavík by the Old Harbor port.
As well as having three treatment rooms, a Turkish bath, a sauna, and a hydrotherapy pool, there's a lounge with a spa bar that offers a daily fresh and healthy menu.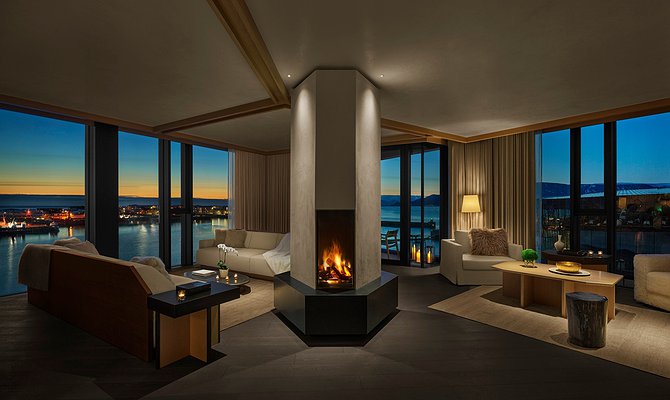 The hotel has 253 rooms (including 25 luxury suites) designed as a warm retreat with beds facing floor-to-ceiling windows that frame views of the surrounding neighborhood. The black and white bathrooms feature hand-crafted white ceramic tiles made in Italy.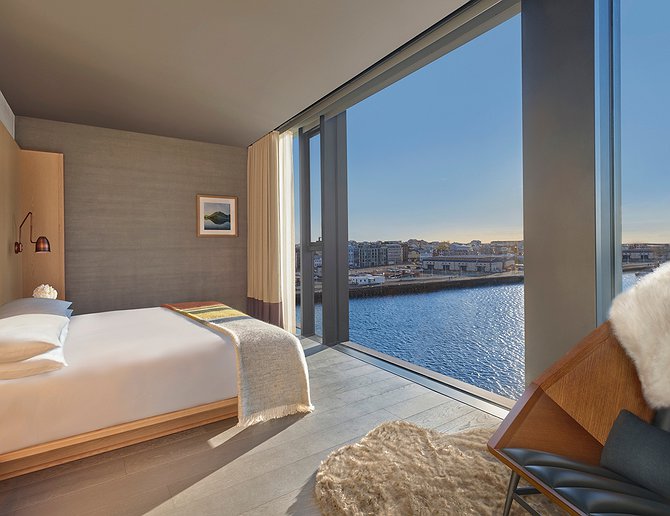 The Roof bar is located on the 7th floor of the hotel and offers a view of the mountains, the North Atlantic, and the old town in all directions.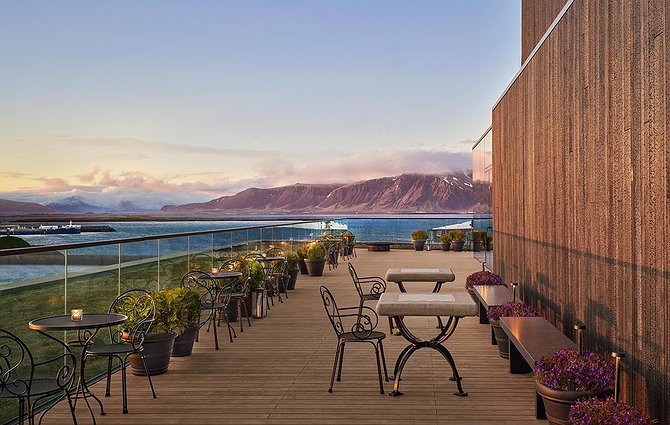 Galaxy Pod Hostel
The Japanese hype reached Iceland, and Reykjavík opened its first capsule hotel. The rooms are fitted with futuristic-looking pods, and if you come as a pair, they have double capsules too.
At night the vivid blue lights turn the rooms into space shuttles, but as the sun rises, you can watch the beautiful mountain contours from the windows.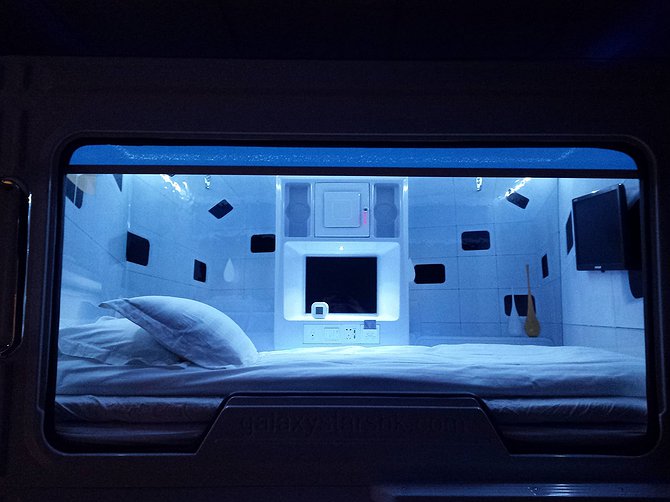 You are not missing on the location either, as it's a couple of minutes away from the downtown's main artery, Laugavegur street.
This place is so cool that they have a dedicated virtual reality game room and a lounge area where you can grab a drink and discuss your Icelandic trip with fellow travelers.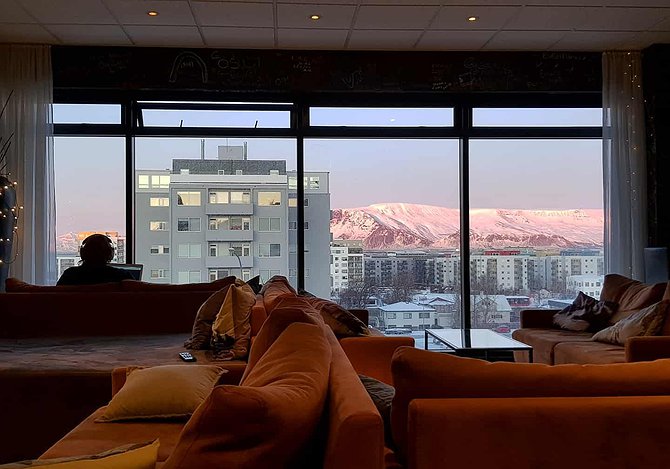 ION Adventure Hotel
And if you want to explore nature without spending time in the city, ION Luxury Adventure Hotel, only 34 km from Reykjavík, is amidst the Icelandic wilderness.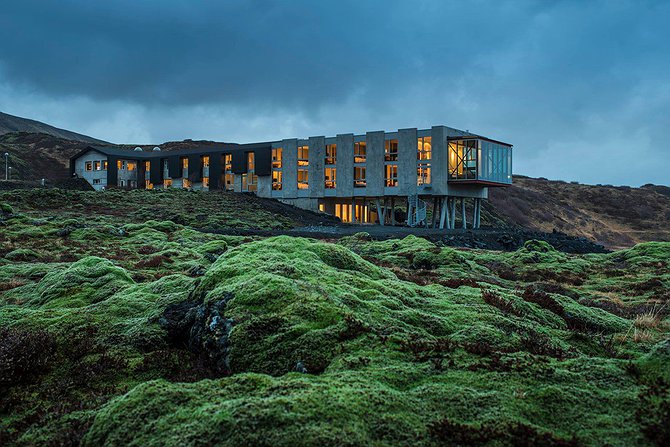 It seems so far from civilization, yet it's so close to the capital city that ION Adventure Hotel might be the best hotel to visit in Iceland.