What's a motel? Where does it originate from? And what's even the point of its existence when there are hotels?
Find out all the quirky details about this American phenomenon and how the motels are making a comeback in a retro-cool form.
What is a motel?
The word's origin goes back to 1925, when the first motel appeared, the Milestone Mo-Tel in San Luis Obispo, California.
But it took another two decades in the post-war times for dictionaries to register the portmanteau - a blend of two words.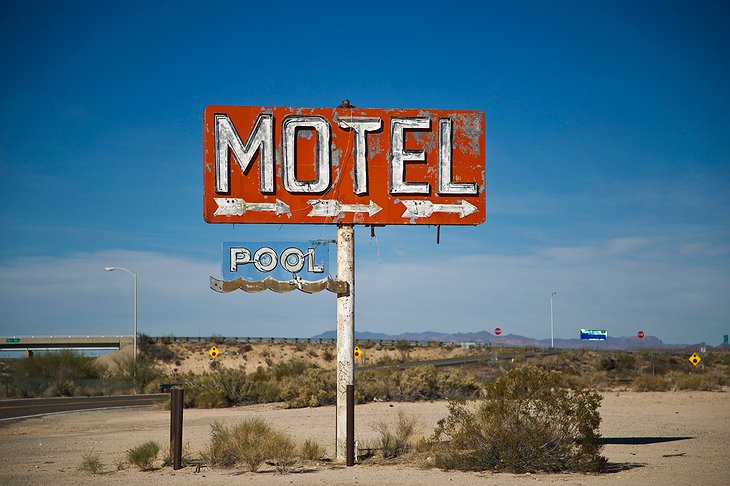 The motel is a combination of "motor" and "hotel", referring to the motorization that brought the new type of accommodation to life. So, there would be no motels today without the car culture and long stretches of roads - like the US highway system.
From the 1940s onwards, the automobile sector saw an unprecedented surge in demand. Everyone wanted to own a car. And everyone wanted to use this newly acquired freedom to travel and see places.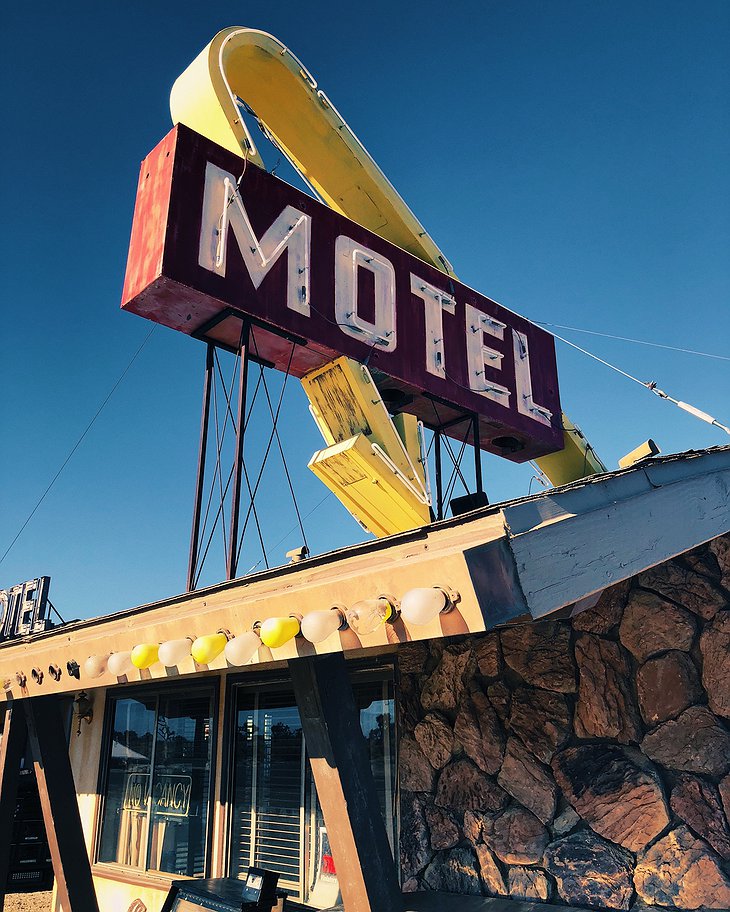 Motels started popping up like mushrooms between towns to welcome tired drivers for a simple but good night's rest.
The roadside establishments served the basic purpose of providing a safe place to park your car and a room with a bed—nothing fancy, nothing unnecessary.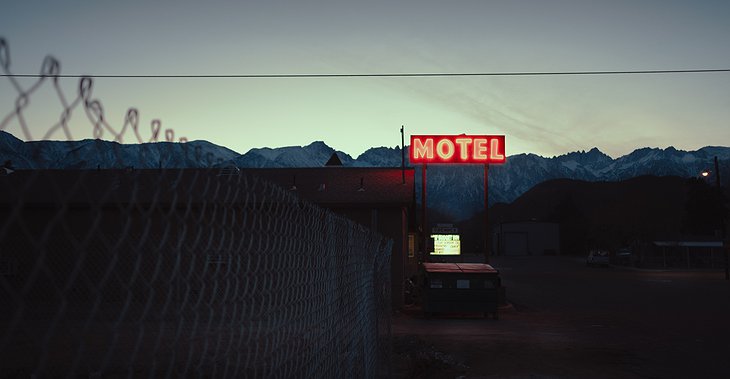 Motel's popularity soared until the 1960s, when large hotel chains ventured out of their safe urban territories and set up their buildings in infrastructural hotspots, offering more service and nicer rooms, so you got a bigger bang for your buck.
This meant hotels were on the motels' home turf, threatening their existence.
However, that didn't mean the end of the motel era. On the contrary.
Nowadays, more and more individual roadside motels try to capitalize on the nostalgia train and the cool factor of previously looked-down motels.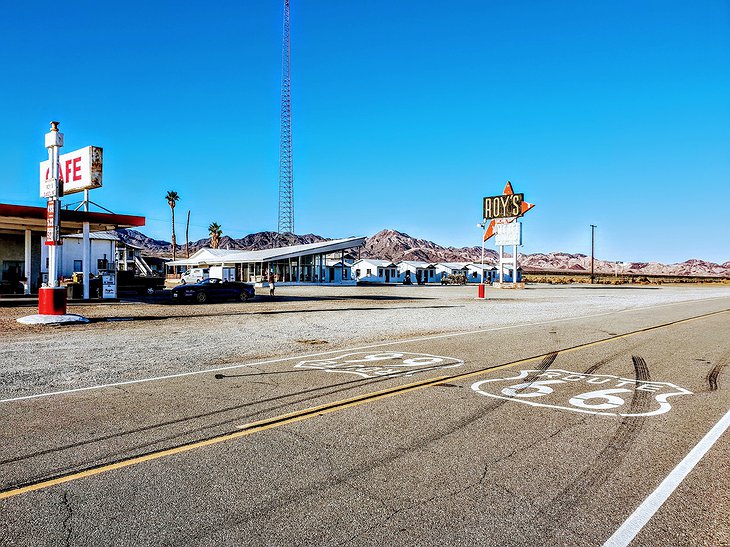 Imagine driving on the famous Route 66 and visiting a visually pimped-up motel with its iconic roadside sign glowing in the dark. And there is more.
How about a collection of vintage cars parked in front of them?
Then there are the famous tipi conical tents of Wigwam Motel. It's one of the unique motels that you can't miss!
Differences between hotels and motels
Let's dive into the obvious and not-so-self-explanatory differences between hotels and motels.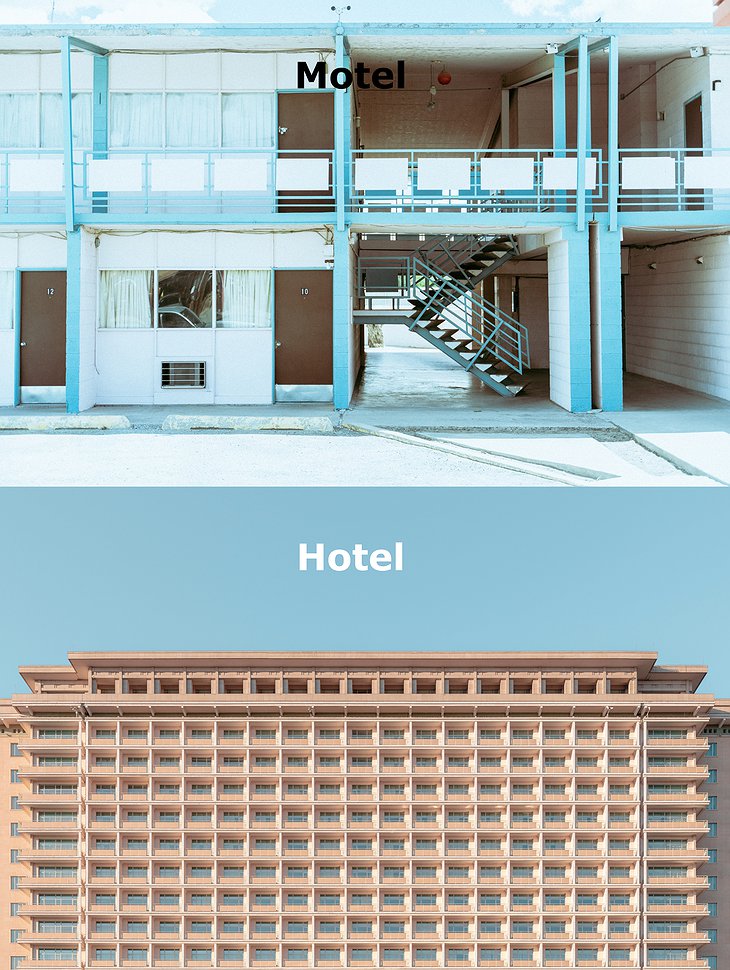 Prestige
While motels are typically located by the road surrounded by a lot of concrete, perhaps a gas station, with nothing making their environment visually appealing, and the same goes for their architecture.
You drive into a parking lot in front of the motel's building and fetch your room's key from the reception. While if you arrive at a hotel, a valet will drive your car to a safe underground garage.
Motels won't be suitable for romantic getaways or important business meetings. Nor will you drive to one to have a culinary experience.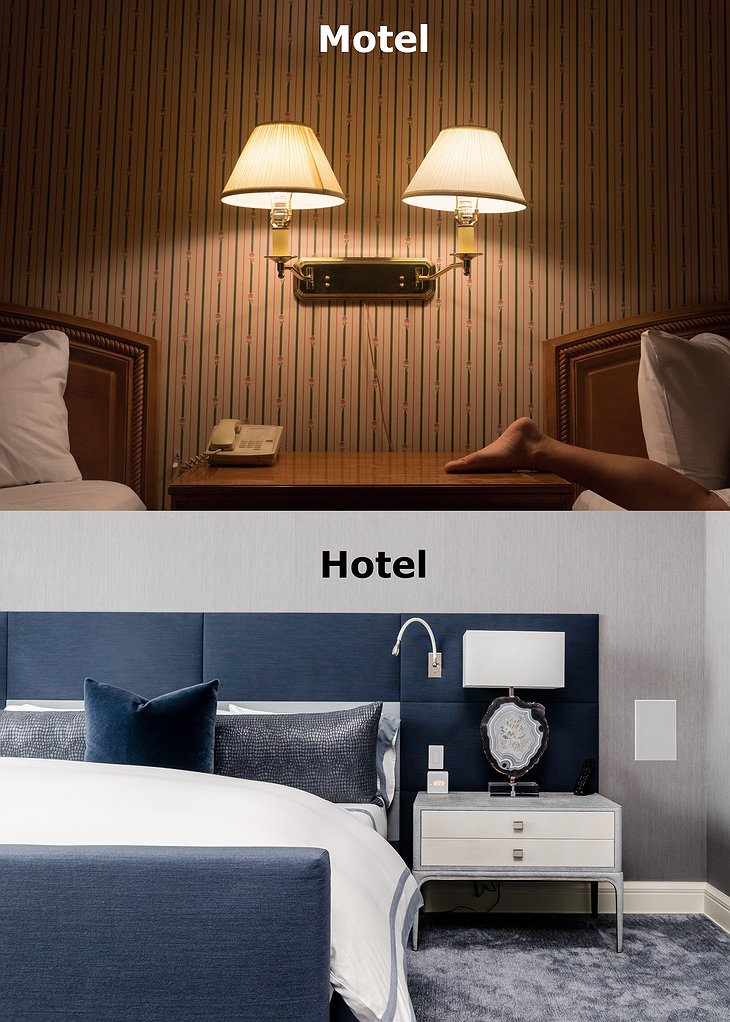 Price
And this obviously leads us to the financials. In a similar location, you would need to pay a hefty extra for staying at a hotel rather than a motel.
In the US, you can find motels for below $100 a night, but not an extensive selection of hotels for the same price, especially in popular places.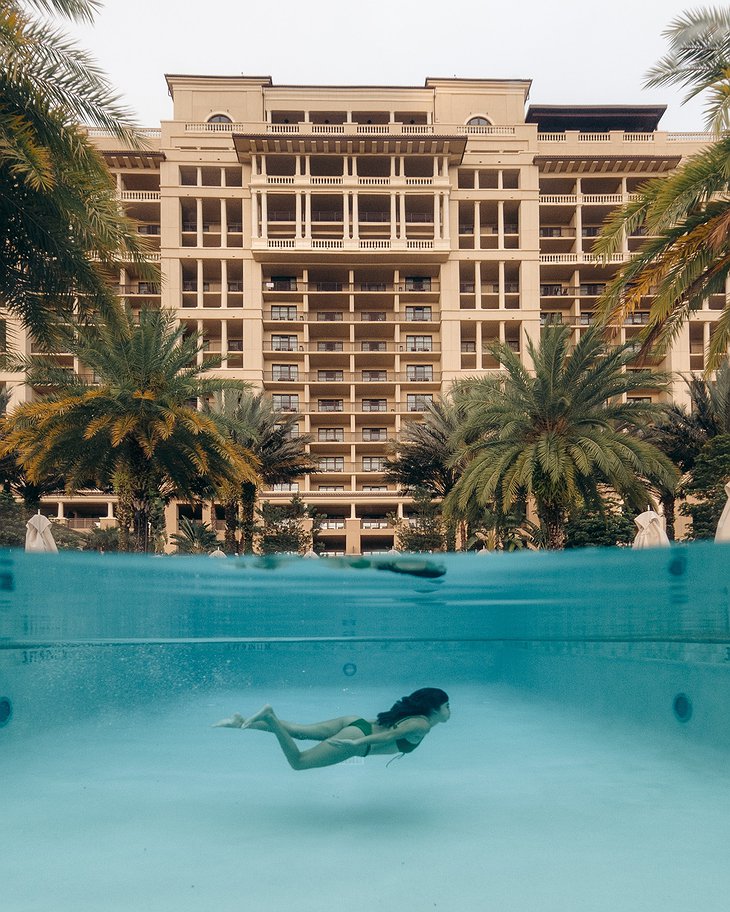 Service
Spa with aroma therapy, massage, and a jacuzzi? A butler that will bring you a colorful breakfast to your room with a glass of champagne?
Yes, you will need to upgrade to a hotel if you want anything remotely fancy like these services.
But it's not all that bad. Motels usually offer a basic breakfast, and some have small outdoor pools - a great place to cool off after a long day's drive.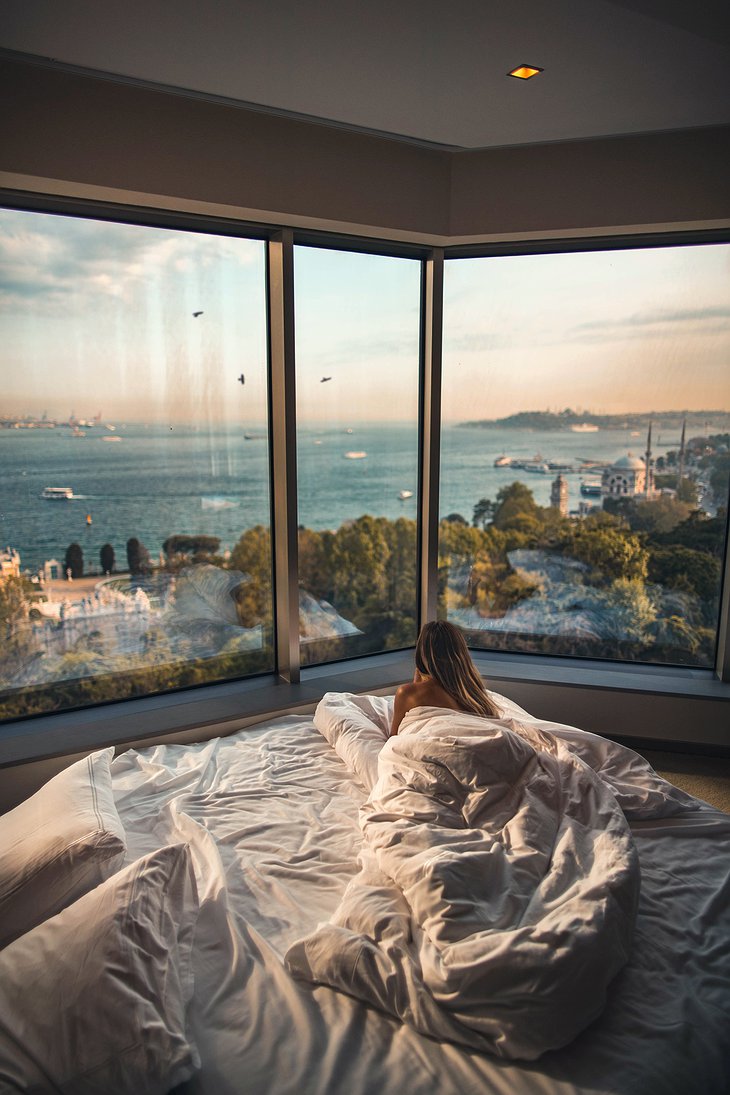 Location
Location is the precise distinguishing detail between motels and hotels. You will not find motel establishments in cities but rather around major roads, highways, and on the outskirts of towns.
On the other hand, hotels are more common in the heart of cities and at the most prominent tourist attractions.
So, where the demand for accommodation is significant, travelers are more likely to be able to afford extra services and the luxury of a hotel.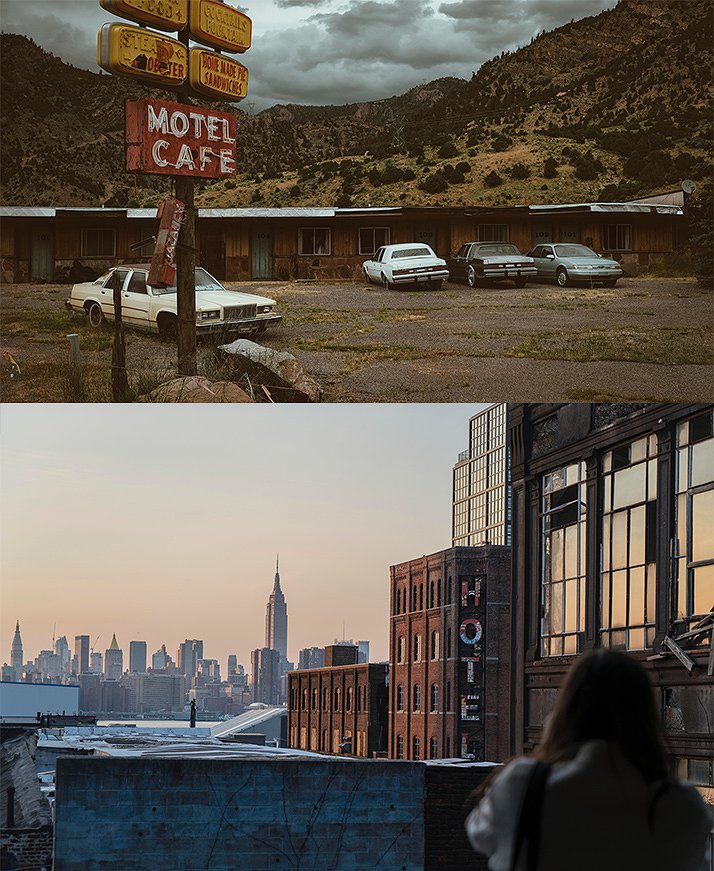 Hotel or motel?
The short answer would be both. If you are on a road trip and, apart from a bed for the night, you have no wishes, then a motel will perfectly fulfill that purpose.
And if you can afford a hotel and want to stay in a central location and get all the extra features and services, go for it!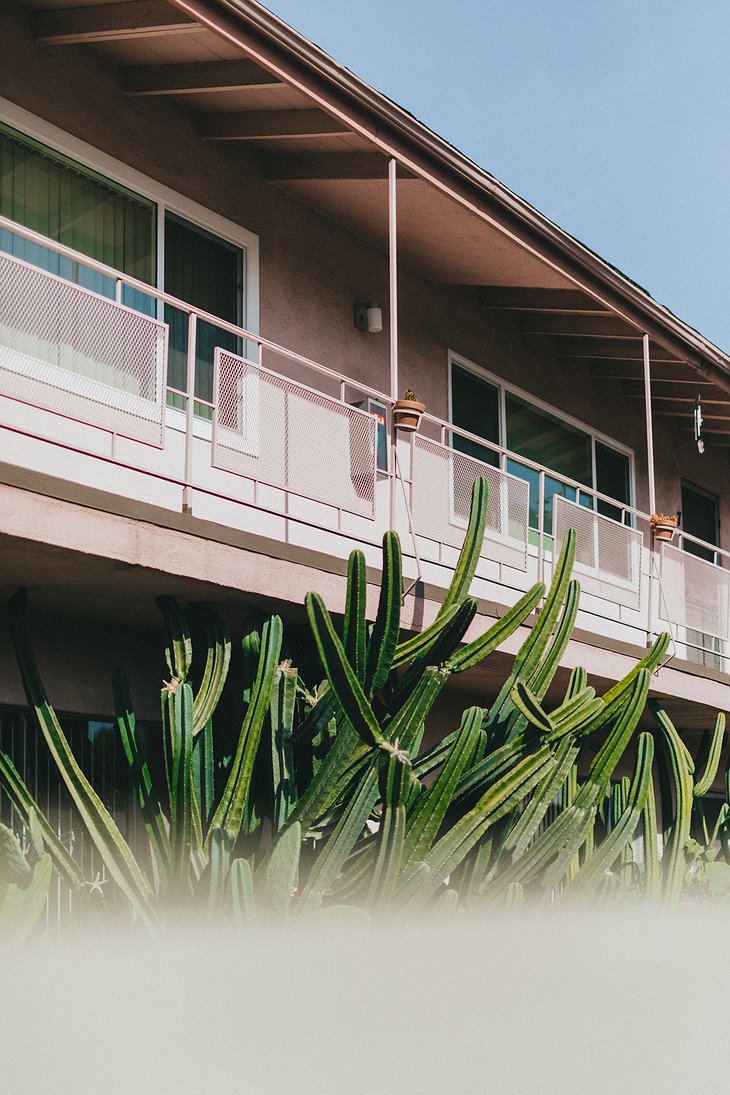 Motels around the world
Outside of the USA, motels are not really a thing. For example, motels function as love hotels in Italy, Portugal, or Latin America. Couples go to visit these places mostly for just a few hours.
The negative connotation of motel became increasingly worrisome for the US brands, like Super 8 Motels, so they started dropping "motel" from their marketing and corporate identities.
However, some family-owned motels in the USA focus on the positive sides and create themed motels with only two common things with the traditional ones; location and compact size.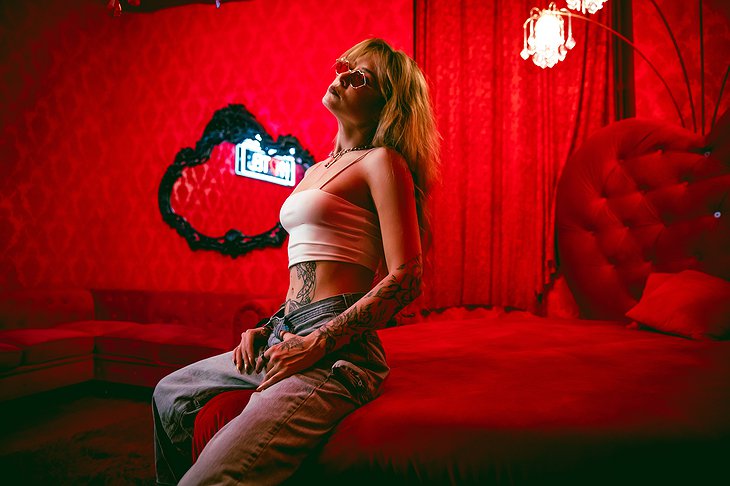 Motel brands
Although most motels are individually owned, some big brands have multiple locations. For example, motel 6 is a major player in the budget motel sector, with more than 1,000 locations.
A typical roadside sight if you travel through the USA.
The world's largest motel chain is Super 8 Worldwide, however. It's the brand that dropped the word motel from its name. They have locations in the USA and Canada, and some new ones started appearing in China.
The infamous scary motels
The iconic roadside signs of motels are present in many Hollywood blockbuster movies. If someone stays in a motel, you already know something dodgy is going on.
Someone is running from the police after a robbery, trying to buy drugs, or cheating on their spouse.
You will hardly ever see happy travelers jumping into a motel's pool on their way to Vegas. Instead, it's horror all the way - like the 2007 snuff movie, Vacancy.
It's about a couple locked up in a remote motel room with a hidden camera recording them and seemingly no way to escape.
Luckily, in the real world, nothing like this happens. Some motels will try to scare you with ghost-sighting stories and freaky clowns, but it's more for the show as a dead person isn't going to pay their bills, now is it?
Unique Motels
If you are afraid of clowns - especially the creepy ones and old cemeteries, look away! The Clown Motel is a perfect stop in Tonopah, Nevada, for all you adventure seekers.
The motel has a collection of 2,050 clowns and 31 spooky rooms. According to some testimonies, paranormal activities during the night are common. We warned you!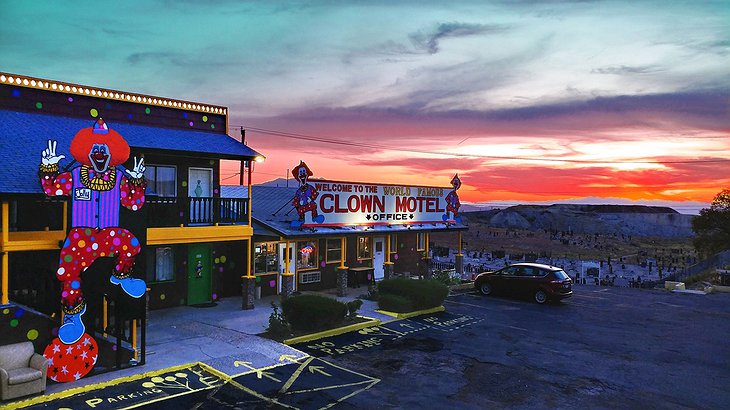 The traditional titi tents are so popular they were featured in the Pixar movie, Cars. It's one of the biggest roadside attractions along Route 66, and it's one of those more posh motels. There is a fire pit for making delicious BBQs, and a pool too.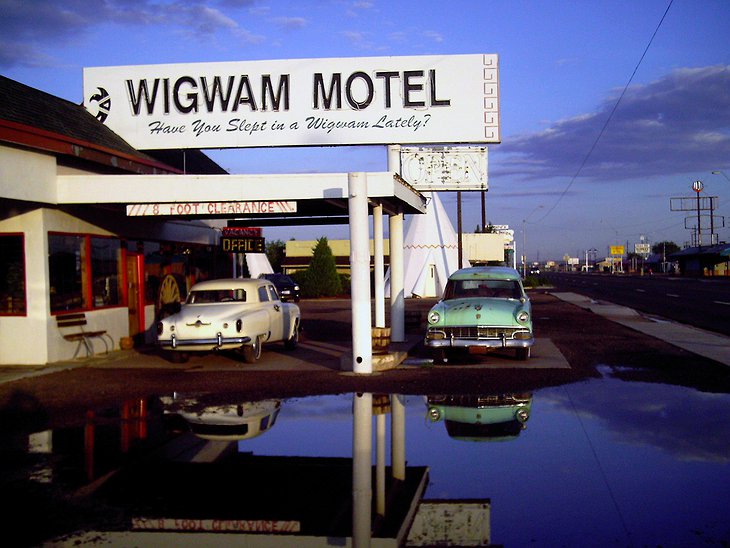 This quirky motel in Strasburg, Pennsylvania, is the proud owner of nineteen perfectly restored cabooses formerly belonging to the Pennsylvania Railroad.
So, how about a romantic Honeymoon train car with a jacuzzi bath?